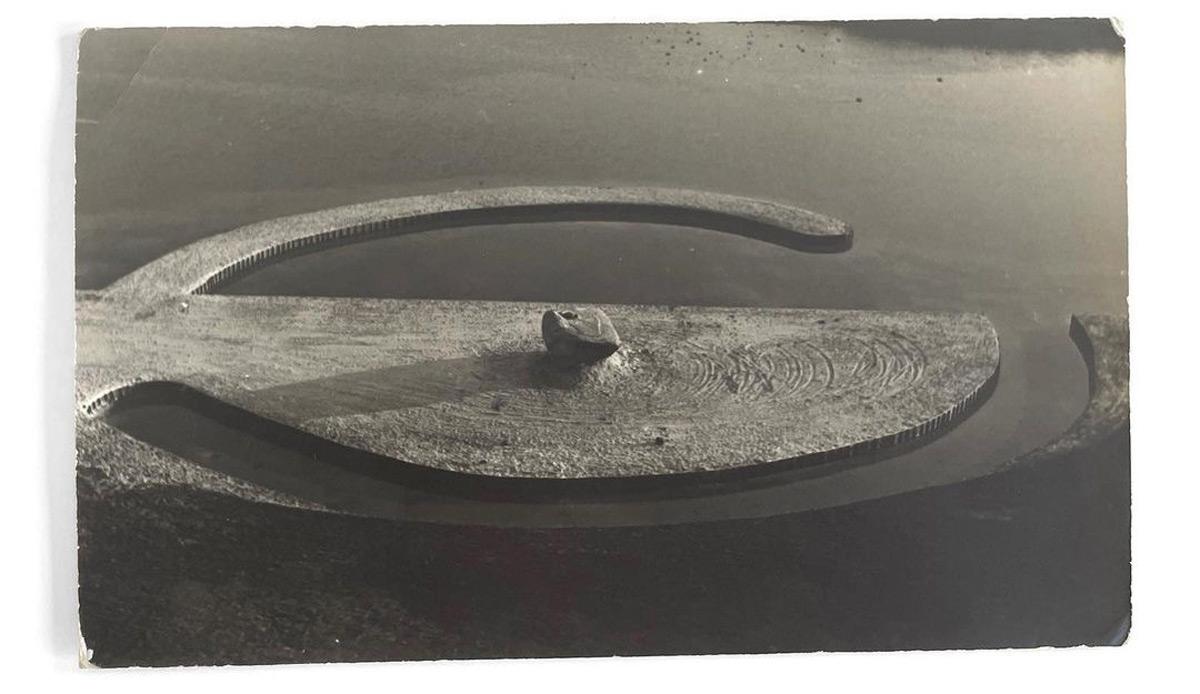 50th Anniversary of Broken Circle/Spiral Hill
With our partners Land Art Contemporary and Centrum Beeldende Kunst Emmen, we are very happy to announce that Robert Smithson's only earthwork outside the United States opens this summer to celebrate its fiftieth birthday. Between July and October 2021 Robert Smithson's earthwork Broken Circle/Spiral Hill (1971) will be open for eight weekends. Bookings are essential, via the dedicated website www.brokencircle.nl.
Located near the City of Emmen in the province of Drenthe in The Netherlands, Broken Circle/Spiral Hill was commissioned for the 1971 edition of the recurring outdoor exhibition Sonsbeek. Smithson's earthwork is sited in a former sand-mine, cut into the side of a terminal moraine. It is an artwork of two parts. Broken Circle is a semi-circular jetty built into a quarry lake filled with reflecting green water. Spiral Hill rises into a cone-shaped hill beside the lake; from the top, via a spiraling path, the quarry and Broken Circle can be seen from above. At the center is an immovable huge boulder deposited by ancient glacial movements. 
The geological and industrial history of the Drenthe region drew Smithson to Emmen. He was fascinated by the constructed landscape of The Netherlands. Smithson was interested in "landscapes that suggest prehistory. As an artist it is sort of interesting to take on the persona of a geological agent where man actually becomes part of that process rather than overcoming it." Smithson was committed to working with landscapes scarred by industry, thinking through future uses for exhausted landscapes. Smithson described this as "a major piece" and it sparked his interest in working with industry and post-industrial landscape to make art "a necessary part of their reclamation projects."
Sited on private land, the future of Broken Circle/Spiral Hill is uncertain. It is an artwork with a rich history, with a deep resonance for the present, and with an unknown future. Working with the current landowners and our Dutch partners Land Art Contemporary, Holt/Smithson Foundation's ambition is to build a sustainable future for the artwork to enable it to inspire future generations.
Alongside the Open Weekends, a series of talks, screenings, and presentations organized with Dutch partners take place this year. See www.brokencircle.nl for details. 
Robert Smithson, Broken Circle/SpiralHill (1971)
Emmen, The Netherlands
Postcard from 1972, photographer unknown
©Holt/Smithson Foundation, Licensed by VAGA at ARS, New York