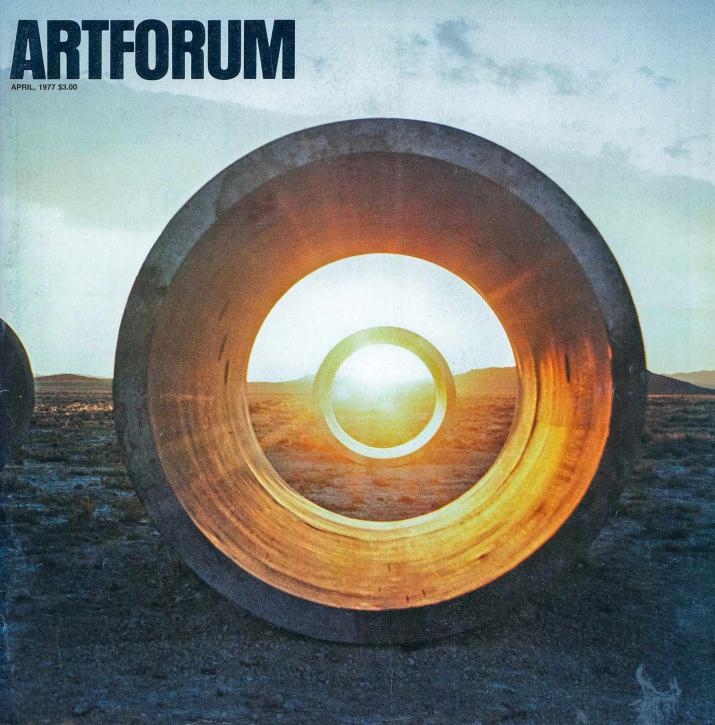 Sun Tunnels
Sun Tunnels, 1973–76, is built on forty acres, which I bought in 1974 specifically as a site for the work. The land is in the Great Basin Desert in northwestern Utah, about four miles southeast of Lucin (pop. ten) and nine miles east of the Nevada border.
Sun Tunnels marks the yearly extreme positions of the sun on the horizon—the tunnels being aligned with the angles of the rising and setting of the sun on the days of the solstices, around June 21st and December 21st. On those days the sun is centered through the tunnels, and is nearly center for about ten days before and after the solstices.
Holt, Nancy. "Sun Tunnels." Artforum Vol.15, No.8 (April, 1977).