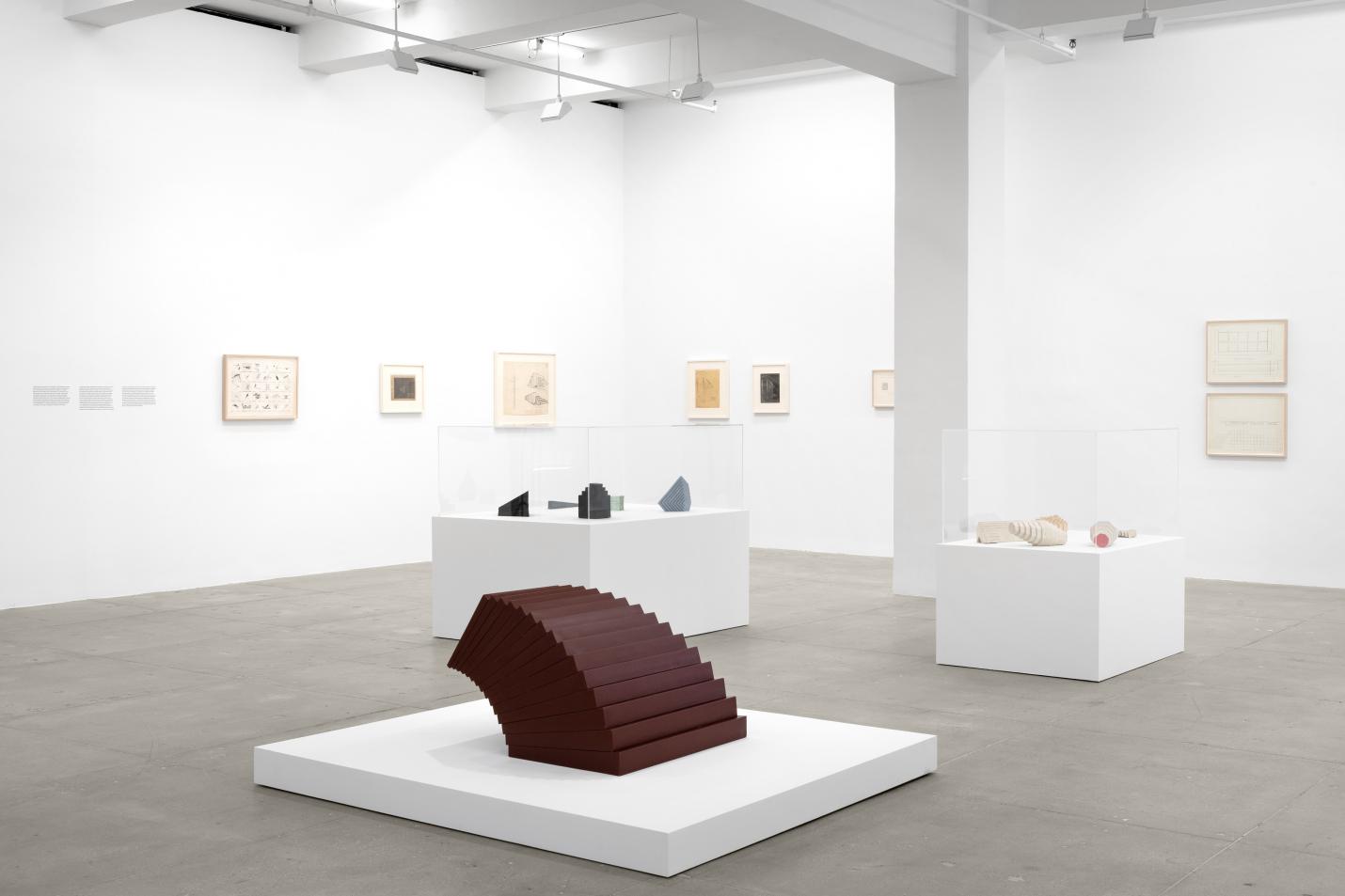 Virtual Conversation on "Robert Smithson: Abstract Cartography" Hosted by The Brooklyn Rail
Our friends at The Brooklyn Rail are hosting a virtual conversation on Robert Smithson and the current exhibition Abstract Cartography on view at Marian Goodman Gallery New York.
The conversation on Smithson will feature our Executive Director Lisa Le Feuvre, Dedalus Foundation President Jack Flam, Curator at the National Gallery of Art James Meyer, and The Brooklyn Rail Editor-at-Large Phyllis Tuchman. The event will conclude with a poetry reading by Gaia Rajan.
The event will take place on Zoom on Friday, August 13, at 1pm Eastern. 
Click here to register for the Zoom event on The Brooklyn Rail Website.
Jack Flam is President and Chief Executive Officer of the Dedalus Foundation and distinguished Professor Emeritus of Art and Art History at Brooklyn College and The Graduate Center of the City University of New York. He is the author of numerous books, catalogues, and articles on various aspects of nineteenth and twentieth-century European and American art, and on African art. He has organized exhibitions in major European and American museums and has lectured extensively at museums and universities throughout the world. He is the editor of Robert Smithson: The Collected Writings, which was published by the University of California Press in 1996.
Curator, writer, editor, and public speaker Lisa Le Feuvre is the inaugural Executive Director of Holt/Smithson Foundation. Committed to communicating and testing ideas, she has curated exhibitions in museums and galleries across Europe, published writings in international publications and journals, spoken in museums and universities across the world, sat on numerous award panels, and has played a pivotal role in shaping academic and arts organizations. Previously based in the UK, she led the Henry Moore Institute (2010-17), was an academic based in the graduate Curatorial Program at Goldsmiths College, University of London (2004-10), and until 2004 was Course Director of the graduate program in Arts Policy and Management at Birkbeck College, University of London.
Art historian James Meyer is a curator of Modern Art at the National Gallery of Art in Washington, DC. He was previously the Winship Distinguished Research Associate Professor of Art History at Emory University and Deputy Director and Chief Curator of the Dia Art Foundation. His recent publication The Art of Return: The Sixties and Contemporary Culture (University of Chicago Press, 2019) demonstrates Meyer's innovative perspective, using art criticism, fiction, and theory to examine a diverse array of cultural objects that investigate the contemporary fascination with the Sixties, global expressions of cultural memories, and reimagine the 1950s–70s.
Critic and art historian Phyllis Tuchman teaches and writes about art, particularly sculpture. She has taught at Williams College, Hunter College, and the School of Visual Arts. She is currently writing a book on the life and times of Robert Smithson. She is an Editor-at-Large for the Brooklyn Rail.
Installation view, Robert Smithson: Abstract Cartography, 2021
Marian Goodman Gallery, New York
Photograph: Alex Yudzon
Image courtesy Marian Goodman Gallery