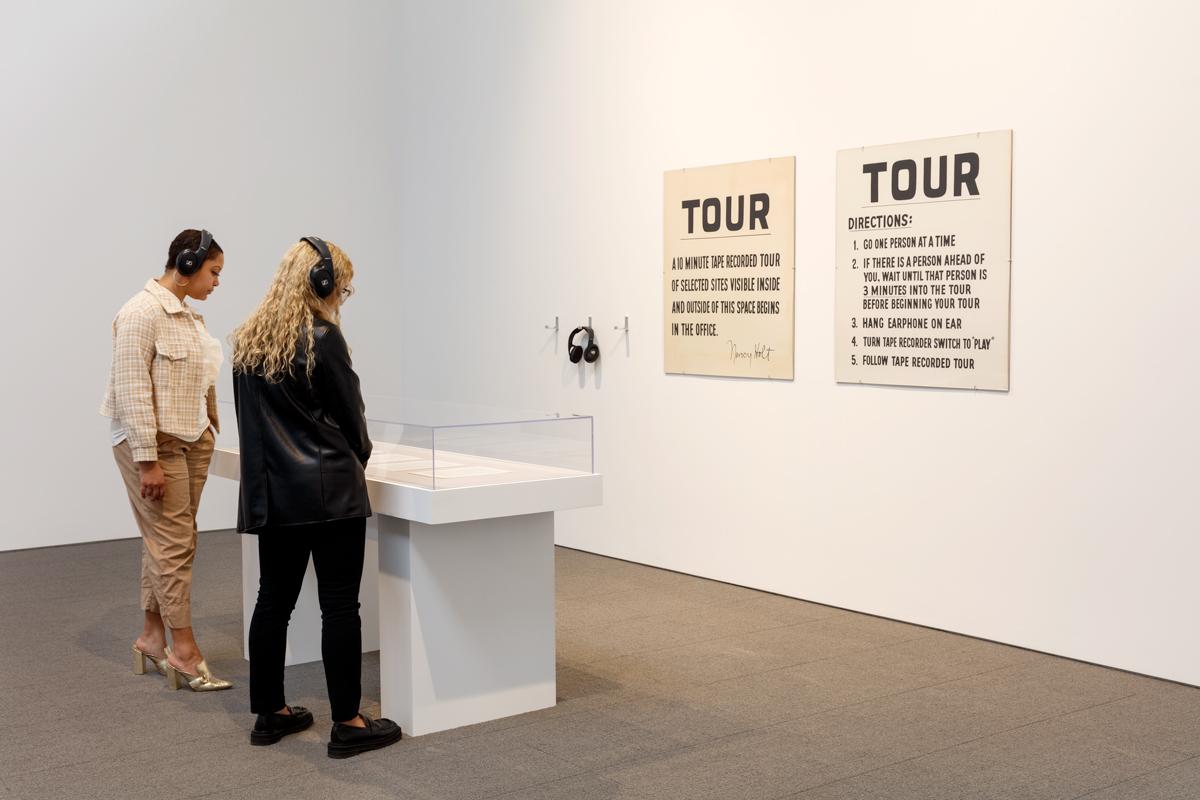 Discussions On "Sound As Sculpture"
A significant selection of audio works by Nancy Holt are currently on view in the group exhibition Sound as Sculpture at The Warehouse Dallas. 
The Warehouse is hosting a series of discussions on the exhibition Sound As Sculpture, including one upcoming discussion on Nancy Holt's sound works with Lisa Le Feuvre and James Nisbet this Friday, March 18.
From The Warehouse:
This Spring, The Warehouse presents Discussions on Sound as Sculpture, a four-part series of virtual talks that explores the ways in which artists use of sound as a sculptural medium. Each session features a presentation by an artist, curator, or art historian who examines the artists and themes in the current exhibition, followed by a conversation moderated by exhibition curator Thomas Feulmer.
FRI, MAR 18, 12pm CST
Lisa Le Feuvre, Executive Director of Holt/Smithson Foundation, and James Nisbet, Chair and Associate Professor of Art History and Visual Studies at UC Irvine, discuss Nancy Holt's groundbreaking work with sound. Sound as Sculpture features the most comprehensive presentation of Holt's work with audio to date and includes a number of her Tours and Visual Sound Zones, as well as Points of View (1974) and U.S. 80 SOLO: Nebraska (recorded 1976, edited for radio 1979).
 
Installation view of Nancy Holt's Tour of the John Weber Gallery in the exhibition Sound as Sculpture at The Warehouse Dallas.
Photograph: Kevin Todora