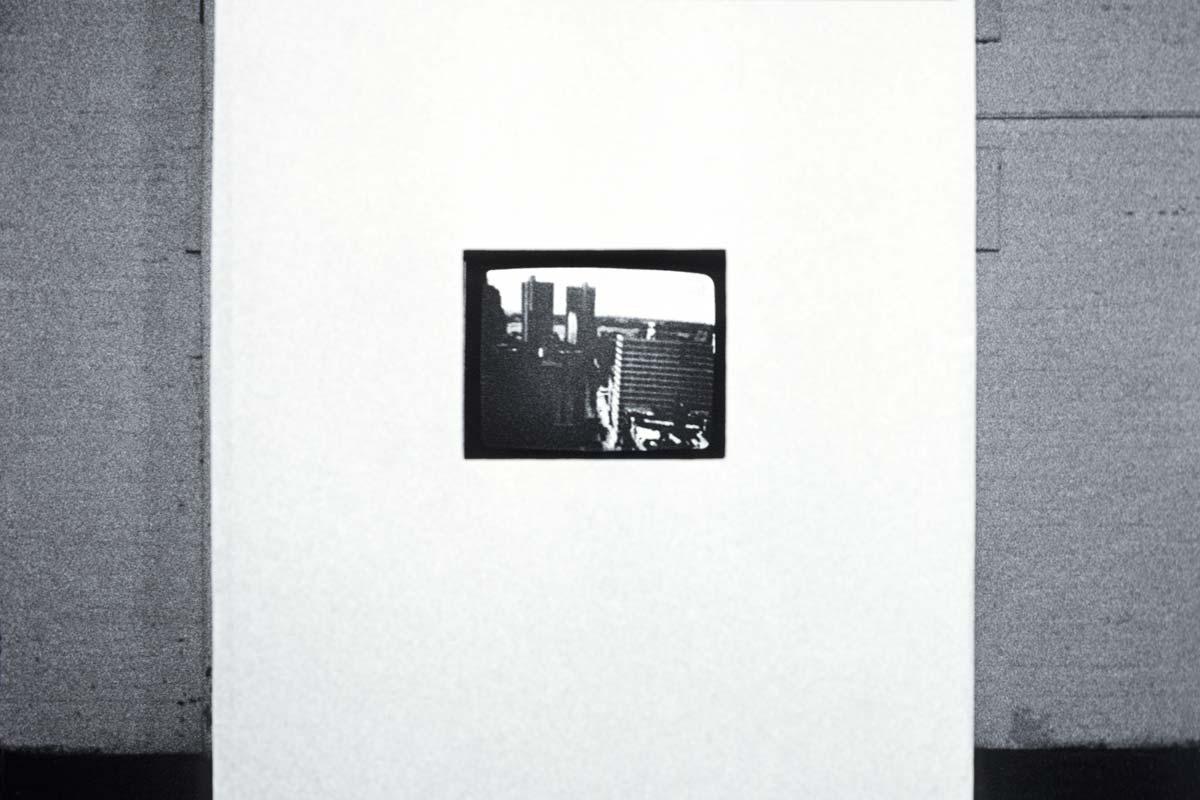 Weekend Screenings of Nancy Holt's "Points of View"
We are excited to announce a special Friday Film Program in conjunction with the exhibition "Nancy Holt: Points of View" currently on view at Parafin, London. 
For each of the next four weekends we will be sharing one video from Holt's 1974 video installation work Points of View. This four-channel video installation was originally created for the Clocktower Gallery in New York. Four monitors show views of Lower Manhattan as seen through a moving circular tube looking out the windows of the iconic New York exhibition space. Each video is accompanied by a dialogue between two people that, literally and conceptually, demonstrates different points of view. ⁠
Each video will be available on IGTV and Vimeo between 12pm Mountain Time on Friday through to 12pm Mountain Time on the following Monday.
The schedule for the program is as follows:
—October 9, 2020: North Window, featuring Lucy Lippard and Richard Serra
—October 16, 2020: East Window, featuring Liza Béar and Klaus Kertess. 
—October 23, 2020: South Window, featuring Carl Andre and Ruth Kligman. Click here to watch the video on Vimeo. It will be available until 12pm Mountain Time on Monday, October 26.
—October 30, 2020: West Window, featuring Bruce Boice and Tina Girouard
Please stay tuned to the Holt/Smithson Instagram page for updates on the program.
Nancy Holt, Points of View (detail) (1974)
Clocktower Gallery, New York
Four-monitor video installation, black-and-white, sound
Duration: 44 minutes
Video unit: 6 ft. x 4 ft. 6 in. x 4 ft. 6 in. (1.83 x 1.37 x 1.37 m)
Photograph: Gwenn Thomas
©Holt/Smithson Foundation, Licensed by VAGA at ARS, New York