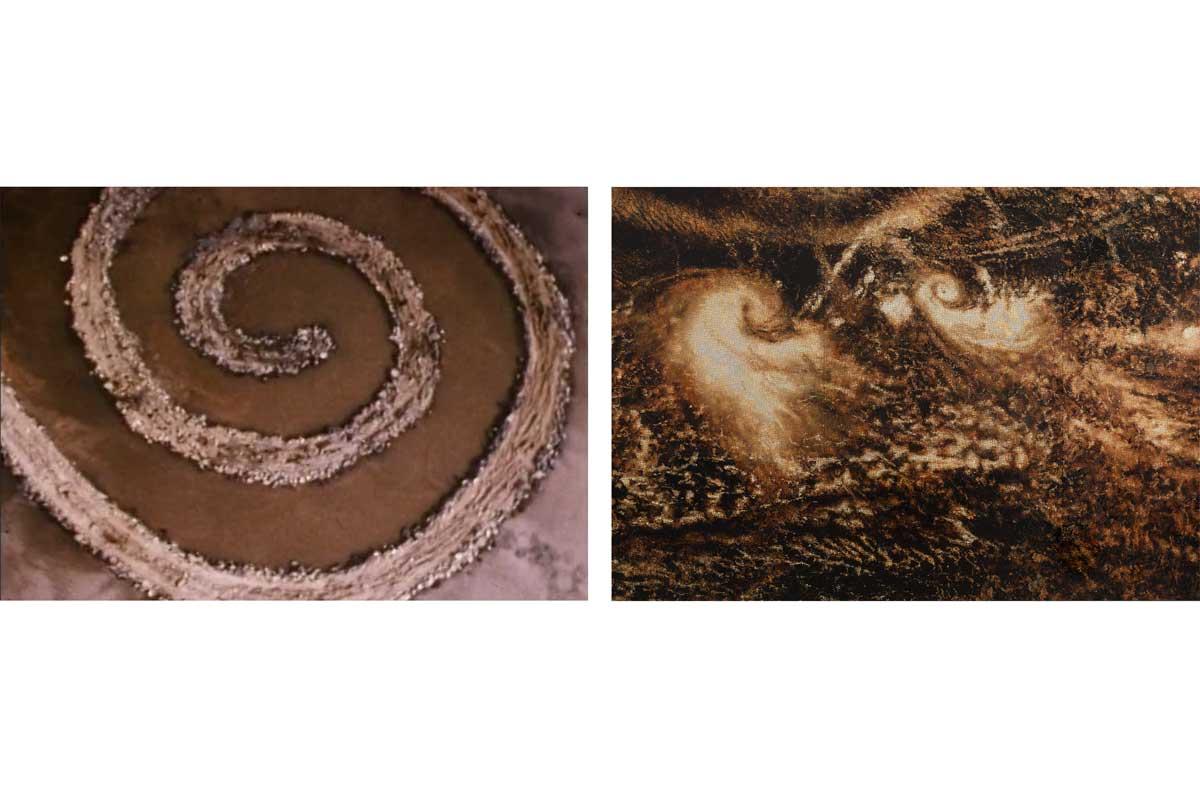 "Teresita Fernández / Robert Smithson" at SITE SANTA FE in 2024
We are pleased to announce the exhibition Teresita Fernández / Robert Smithson launches at SITE SANTA FE in July  2024, in collaboration with SITE SANTA FE and Teresita Fernández. This major exhibition marks the first time Robert Smithson's work has been placed in conversation with an artist working today. Artist-led and conceptually driven, Teresita Fernández / Robert Smithson is a subjective, intergenerational conversation between two practices. The exhibition critically considers entanglements between place, site, seeing, and deep time through the artists' mutual engagement with material intelligence, geological agency, and cartographic fictions.
Presenting both iconic and rarely-seen works by Fernández and Smithson, the exhibition organizes their artistic dialogue around a shared desire to recontextualize the complexities of art addressing the land. Teresita Fernández / Robert Smithson is initiated by Fernández's long-term engagement with challenging socially-constructed ideas about place and landscape, as well as her deep research on the art and ideas of Smithson.
Teresita Fernández / Robert Smithson is an artist-driven model of exhibition-making that pulls the past productively into the present. Both Fernández's and Smithson's artistic research is rooted in conceptual questions that engage matter, materiality, land, and place. Fernández's insistence on situating site and landscape in relation to human beings opens a reexamination of Smithson's work that considers the urgencies of the present. As a whole, Teresita Fernández / Robert Smithson operates as a platform to question how we define place, land, and landscape—as well as who has agency in such places. In doing so, the exhibition seeks to radically shift the art historical perspectives that have sidelined voices of women artists, Indigenous artists, and artists of color.
The exhibition is curated by Lisa Le Feuvre, Executive Director of Holt/Smithson Foundation, and Teresita Fernández, and is organized by SITE SANTA FE.
The exhibition will open on July 5, 2024 and continue through October 28, 2024. Learn more about the exhibition here.
1st Photo: Robert Smithson, Spiral Jetty [still] (1970)
© Holt/Smithson Foundation / Licensed by Artists Rights Society, New York Distributed by Electronic Arts Intermix, New York
2nd photo: Photo: Teresita Fernández, Caribbean Cosmos(Earth) (Detail) (2023)
Glazed ceramic
96 x 192 x 1.25 inches (243.8 x 487.7 x 3.2 cm)
Courtesy the artist and Lehmann Maupin, New York, Hong Kong, Seoul, and London
© Teresita Fernández