Teresita Fernández / Robert Smithson
Jul 5 – Oct 28, 2024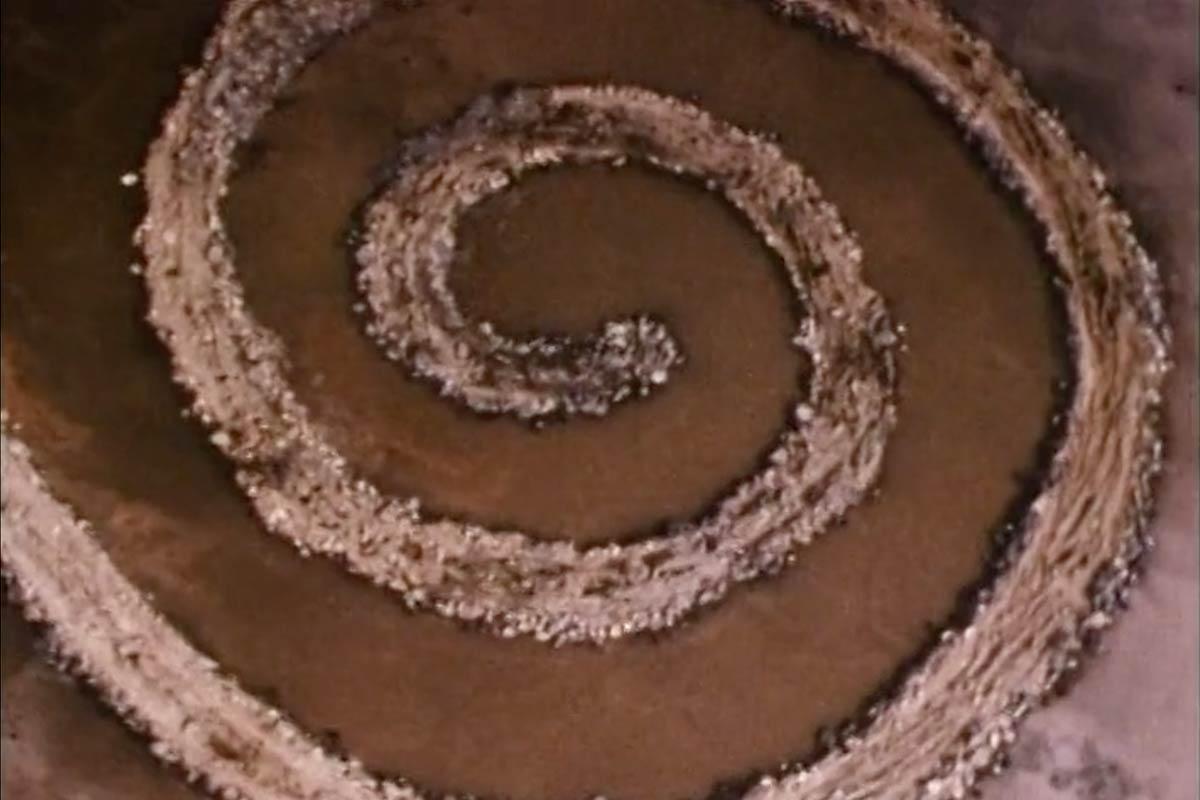 We are pleased to announce the exhibition Teresita Fernández / Robert Smithson launches at SITE SANTA FE in July  2024, in collaboration with SITE SANTA FE and Teresita Fernández. This major exhibition marks the first time Robert Smithson's work has been placed in conversation with an artist working today. Artist-led and conceptually driven, Teresita Fernández / Robert Smithson is a subjective, intergenerational conversation between two practices. The exhibition critically considers entanglements between place, site, seeing, and deep time through the artists' mutual engagement with material intelligence, geological agency, and cartographic fictions.
Presenting both iconic and rarely-seen works by Fernández and Smithson, the exhibition organizes their artistic dialogue around a shared desire to recontextualize the complexities of art addressing the land. Teresita Fernández / Robert Smithson is initiated by Fernández's long-term engagement with challenging socially-constructed ideas about place and landscape, as well as her deep research on the art and ideas of Smithson. The exhibition is curated by Lisa Le Feuvre, Executive Director of Holt/Smithson Foundation, and Teresita Fernández, and is organized by SITE SANTA FE.
Teresita Fernández / Robert Smithson is an artist-driven model of exhibition-making that pulls the past productively into the present. Both Fernández's and Smithson's artistic research is rooted in conceptual questions that engage matter, materiality, land, and place. Fernández's insistence on situating site and landscape in relation to human beings opens a reexamination of Smithson's work that considers the urgencies of the present. As a whole, Teresita Fernández / Robert Smithson operates as a platform to question how we define place, land, and landscape—as well as who has agency in such places. In doing so, the exhibition seeks to radically shift the art historical perspectives that have sidelined voices of women artists, Indigenous artists, and artists of color.
Teresita Fernandez says "For the last thirty years my creative practice has unraveled ideas about land and landscape. To me, landscape is much more about what you don't see than what you do see. My work confronts these omissions and erasures by unearthing the layers of historic violence embedded in our ideas of place and site. I'm interested in using the concept of landscape as a vehicle of critical engagement for actively locating ourselves in relation to the earth and to one another. I'm grateful to SITE SANTA FE and the Holt/Smithson Foundation for collaborating with me on this exhibition and amplifying perspectives that have historically been excluded from the discourse on art made with and about the land."
Lisa Le Feuvre says "Holt/Smithson Foundation is committed to a critical engagement with why art matters. Artistic legacies are at their most powerful when they are addressed by artists working in our own times. Teresita Fernández is an exceptional artist whose expansive approach to artmaking rethinks how we humans engage with the planet that we humans occupy, with an erudite attentiveness to the power of sculptural materiality. The conversation between Fernández and Smithson in this exhibition demonstrates the power of art to interrogate structures of power and perception."
Louis Grachos says "Teresita Fernandez / Robert Smithson is an exhibition that exemplifies SITE SANTA FE's commitment to being an artist-centered program and an innovator in exhibition-making. We are honored to have the opportunity to work with visionary artist Teresita Fernández and collaborate closely with Lisa Le Feuvre of the Holt/Smithson Foundation to bring Robert Smithson's work into conversation with a contemporary artist for the first time."
Teresita Fernández / Robert Smithson will feature over thirty works by Fernández, including sculptures, site-specific installations, film, drawings, and new works created specifically for this context. Alongside this careful selection, are over thirty works by Smithson spanning 1961 to 1973, a period when Smithson grappled with how the surface of our planet is shaped by human impacts on geological histories. Teresita Fernández / Robert Smithson will be the largest display of Smithson's work in a U.S. museum since his 2004 retrospective.
Accompanying programs will be updated at sitesantafe.org
ABOUT TERESITA FERNÁNDEZ
Teresita Fernández (b. 1968) expansively rethinks what constitutes landscape. Her artistic practice and research move from the subterranean to the cosmic, from political borders to the elusive psychic landscapes people carry within. Unraveling the intimacies between matter, human beings, and locations, through large-scale sculptures, site-specific installations, film, and works on paper that are all materially and historically driven, Fernández's work poetically challenges ideas of power, visibility, and erasure in connection to site and landscape.
ABOUT ROBERT SMITHSON
Robert Smithson (1938–1973) expanded what art could be and where it could be found. For over fifty years, Smithson's writings, artworks, and ideas have influenced generations of artists and thinkers to consider site-specificity and land in relation to conceptual and minimalist practices. From his landmark earthworks to his "quasi-minimalist" sculptures, Nonsites, writings, proposals, collages, drawings, and radical rethinking of landscape, Smithson's ideas remain relevant for our times. By investigating the conceptual and physical boundaries of knowledge, Smithson raised essential questions about our place in the world.
ABOUT SITE SANTA FE
Guided by artists, rooted in New Mexico, SITE SANTA FE celebrates contemporary creative expression. SITE SANTA FE aspires to be an internationally recognized destination for art and artists, and a community resource for creativity and learning. Founded in 1995 to establish the first international contemporary art biennial in the United States, SITE SANTA FE is a non-collecting art institution committed to supporting new developments in contemporary art, encouraging artistic exploration, and expanding traditional museum experiences. Since its launch, SITE SANTA FE has presented 11 international biennials, more than 130 contemporary art exhibitions, and works by hundreds of emerging and established artists from around the world, and in New Mexico. SITE SANTA FE presents a wide range of public and educational programs that include conversations with artists and curators, performances, film screenings, concerts, handson workshops, and collaborations with dozens of local schools and community organizations.