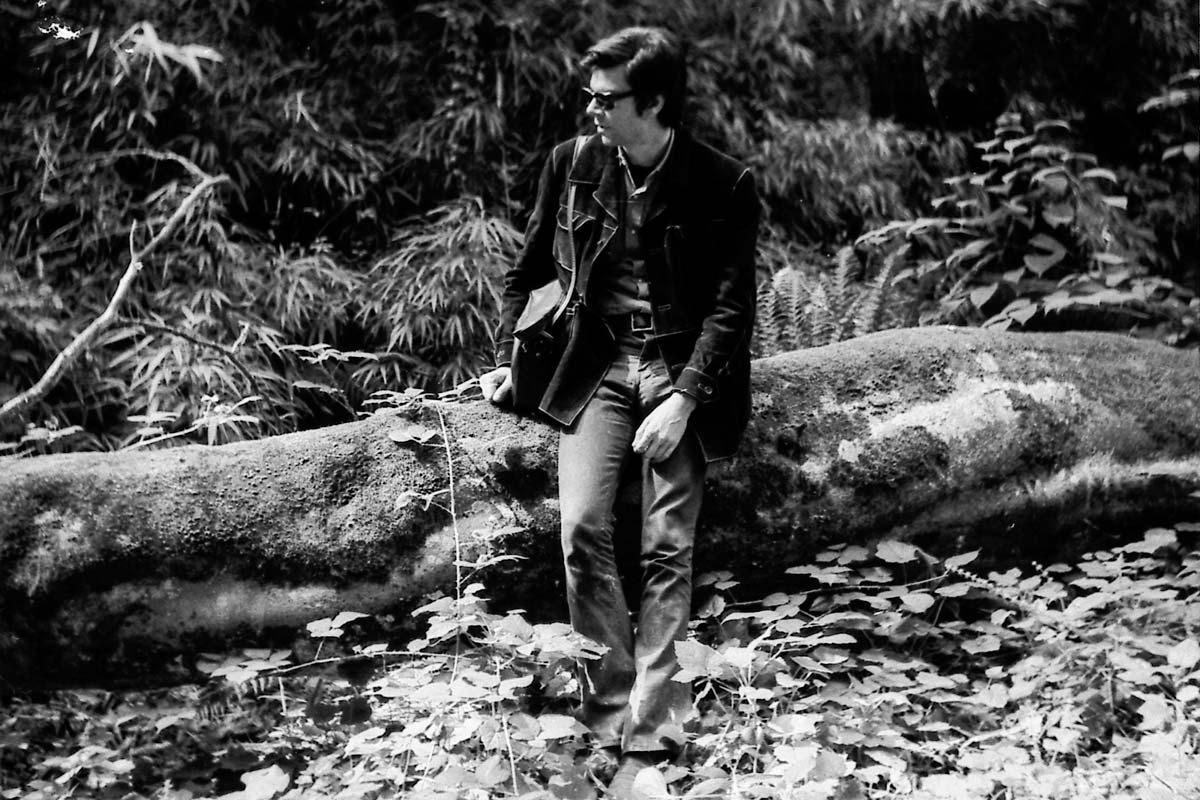 Robert Smithson Exhibitions at Marian Goodman Gallery
We are pleased to announce two exhibitions of Robert Smithson (1938-1973) in London and Paris this Fall at Marian Goodman Gallery following the announcement of our partnership in February 2020.
For over five decades Robert Smithson's work and ideas have influenced artists and thinkers, building the ground from which contemporary art has grown. He rethought what art could be and where it could be found.  An autodidact, Smithson's interests in travel, cartography, geology, architectural ruins, prehistory, philosophy, science-fiction, popular culture, and language spiral through his work. From his landmark earthworks Spiral Jetty (1970) and Partially Buried Woodshed (1970), which celebrate their fiftieth anniversary this year, to his 'quasi-minimalist' sculptures, Nonsites, writings, projects and proposals, collages, detailed drawings, and radical rethinking of landscape, Smithson's ideas are profoundly urgent for our times.
These two exhibitions mark a new partnership between Holt/Smithson Foundation and Marian Goodman Gallery, who exclusively represents Robert Smithson. At Marian Goodman Gallery, London Hypothetical Islands pays attention to Smithson's enduring interest in islands. At Galerie Marian Goodman, Paris Primordial Beginnings investigates Smithson's exploration of, to use his own words, "origins and primordial beginnings, […] the archetypal nature of things." Both exhibitions feature rarely seen works from the artist Nancy Holt's personal collection. Holt married Smithson in 1963 and managed his Estate between 1973 and 2014.
Spanning 1961 to 1973, the London exhibition Hypothetical Islands takes a journey through more than fifty works. It moves from mobile to spiral islands, through forking jetties, meanders, concrete seas, and rising volcanoes, and includes a continuous program of films. Smithson worked with islands as locations for sculptural invention and as sites to explore the formation of landscape through both geological and human histories. For Smithson, islands were speculative sites showing the constantly changing surface of our world and the limits of our knowledge.
In Paris, Primordial Beginnings presents twenty works on paper. The selection takes in fantastical science fiction landscapes from 1961, evolving amphibians and dinosaurs from 1963, and the flows and pours that Smithson developed in 1969. Smithson was invested in a definition of art that was timebound and precarious, that would not claim monumental status, rather collaborate with entropy. Smithson demonstrated art can be a means to explore how we might try to understand our place on the planet, with all of its complexities. Both Hypothetical Islands and Primordial Beginnings show Smithson's prescience and continued importance for our present.
Robert Smithson in the UK working on a Mirror Displacement in 1969, photographed by Nancy Holt.
©Holt/Smithson Foundation, licensed by VAGA at ARS, New York.