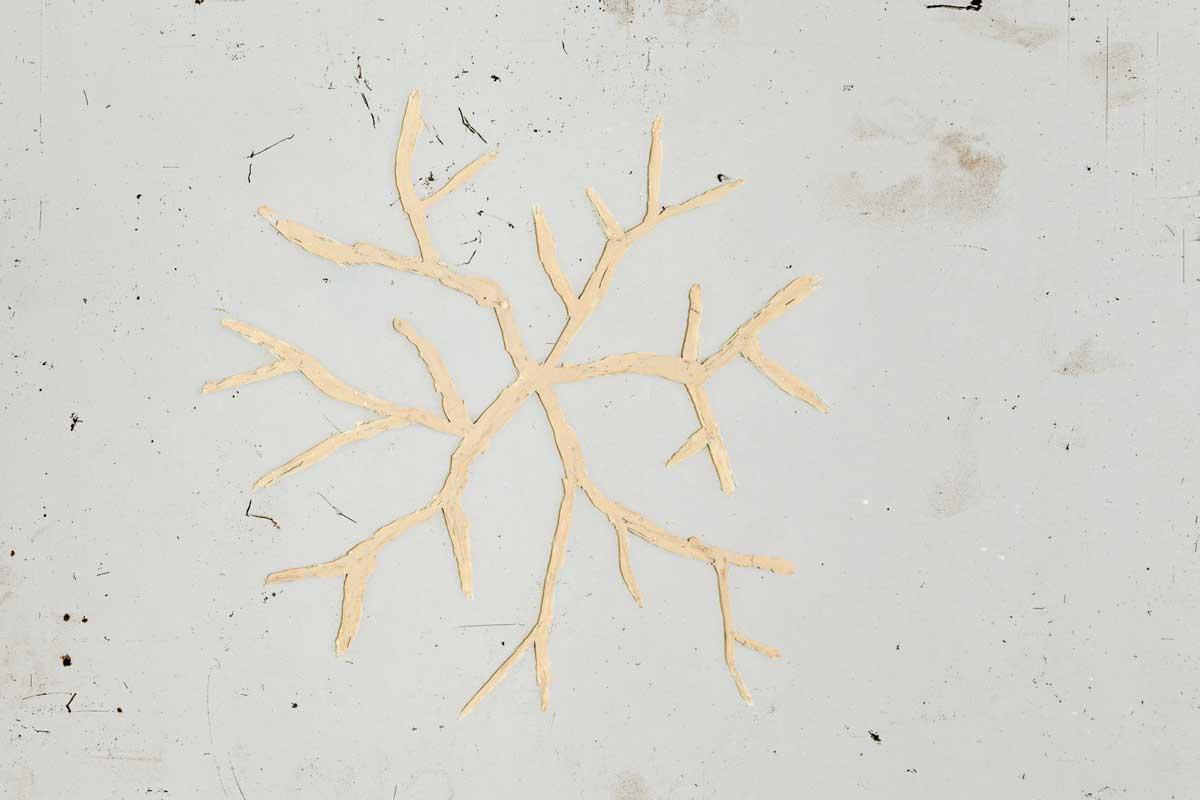 Robert Smithson and Lawrence Weiner at ADAA The Art Show New York
Marian Goodman Gallery are currently exhibiting works by Robert Smithson and Lawrence Weiner in the ADAA Art Show New York at the Park Avenue Armory.
Lawrence Weiner (b. 1942) and Robert Smithson (b. 1938-d.1973) are two artists who consistently have rethought the limits of art, asking questions that are profoundly urgent for our times. At The Art Show, Marian Goodman is proud to present a unique pairing of these two artists who have built the ground from which contemporary art has grown.
From his landmark earthworks to his quasi-minimalist sculptures, Nonsites, writings, proposals, collages, detailed drawings and engagement with entropy, Smithson explored the conceptual and physical boundaries of landscape. Since the 1960s Weiner has used language as a sculptural medium, underlining the fundamental importance of encounter, time, and space in art and demonstrating its power to reframe perception and reveal power structures. Formed from language, his structures consisting of text, and sometimes accompanied by gestures and punctuation marks, have been exhibited around the world and interpreted into numerous languages.
Both artists share an interest in the imponderables of time, space, and language. In addition to celebrating the mutual respect these two pioneer artists had for one another, this special presentation focuses on their common interest in the sea.
For Smithson, islands were speculative sites showing the constantly changing surface of our planet and the limits of human knowledge. Smithson's imagined islands sit alongside a work suggested by Weiner: TAR + HIGH WATER (+) (-) TAR + LOW WATER, 1994 (presented here in English and Flemish) and points to Smithson's only extant earthwork in Europe, located in the Netherlands, Broken Circle/Spiral Hill (1971), which celebrates its 50th anniversary this year. In addition, Smithson was fascinated by the reclaimed nature of the Dutch landscape—as shown in his island meanders drawings, and Weiner, who has kept a houseboat in Amsterdam for decades and exhibited widely in the Netherlands, was drawn to the "productive point of unrest" he saw as typifying that city.
Find Smithson and Weiner's work at Marian Goodman Gallery's booth B1 through November 7, 2021.
Robert Smithson, Forking Island (1971)
Paint and marker on mirror
12 x 12 in. (30.5 x 30.5 cm)
 
© Holt/Smithson Foundation, licensed by Artists Rights Society (ARS), New York