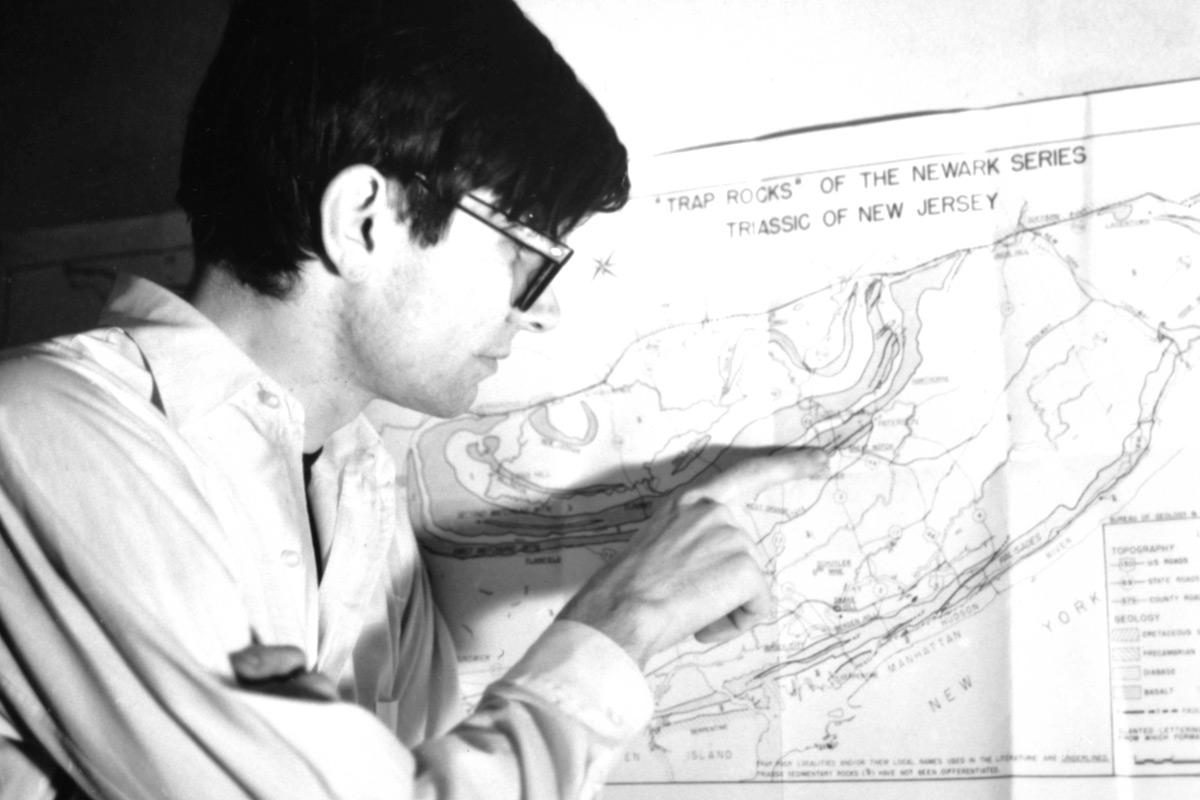 Robert Smithson: Abstract Cartography
We are very pleased to announce the exhibition Robert Smithson: Abstract Cartography launches this summer at Marian Goodman Gallery New York, open from June 24 to August 20, 2021.
Abstract Cartography focuses on a crucial period in Robert Smithson's development: the years 1966 to 1971. These pivotal five years saw Smithson develop what he describes as his "inklings of earthworks"  and coincided with huge technological advancements, incorporating the moon landings and the invention of the jumbo jet, as well as the birth of modern environmentalism.
The catalyst for Smithson's development of these ideas was a 1966 symposium at Yale University in which he discussed the idea of the city as a "crystalline network." The symposium's audience included a representative of the architectural consulting firm Tippetts-Abbett-McCarthy-Stratton, which was working on a proposal for a new airport between Dallas and Fort Worth. Immediately after the talk, Smithson was invited to join their team "to figure out what an airport is. I invented this job for myself as artist-consultant." Arguably the first artist-consultant to industry, Smithson was fascinated by the airport as a non-place that provided fertile ground for thinking and new ideas. For two years, he studied maps, surveys, reports, specifications, and construction models to explore what an airport might be.
Abstract Cartography brings together key works from this research, alongside a laboratory of Smithson's sculptural thinking, and a room of maps and charted conceptual islands.  As zones of transitory experience, Smithson saw airports and islands as existing on the fringes, which were far more interesting to him than the center. The potential of seeing art from the air opened Smithson's ideas to mapping, perspective and scale, and he became fascinated by the ways maps are used to define our thinking. Smithson noted that "the map has exercised a fascination over the minds of artists." He pointed to Jorge Luis Borges and Lewis Carroll who described maps as fictions, approximations of reality always pointing elsewhere.
The careful selection of works traces Smithson's radical rethinking of what art could be and where it could be found. It includes significant loans from The Modern Art Museum of Fort Worth, as well as important works from the Foundation previously held in the personal collection of the artist Nancy Holt that have not previously been displayed in public.
Abstract Cartography is accompanied by an illustrated newspaper reproducing a selection of Smithson's writings, available in person from Marian Goodman Gallery.
Robert Smithson with Map of New Jersey, 1968
Photograph: Nancy Holt
© Holt/Smithson Foundation, Licensed by VAGA at ARS, New York