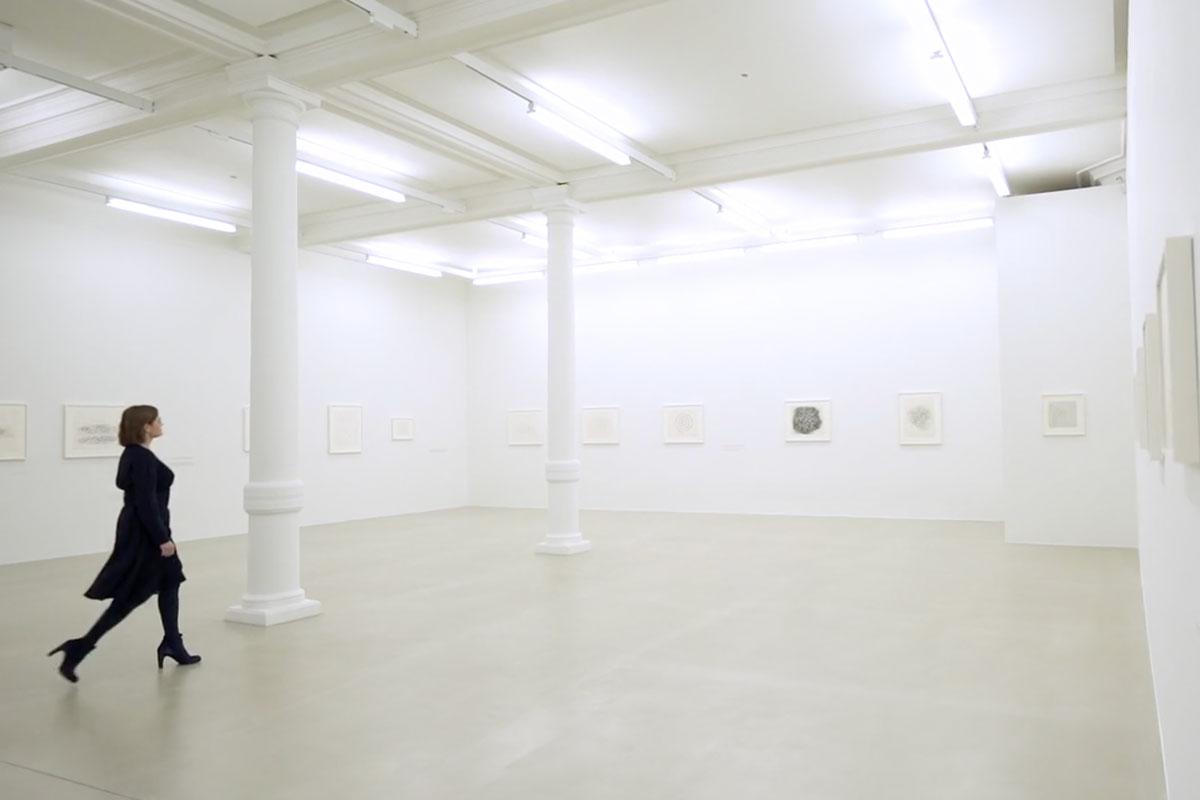 Online Viewing Room: Robert Smithson at Marian Goodman Gallery
We are pleased to announce the launch of an Online Viewing Room  at Marian Goodman Gallery, presented on the occasion of two exhibitions marking our partnership with the gallery.
The viewing room features the exhibition Hypothetical Islands at Marian Goodman Gallery, London which pays attention to Smithson's enduring interest in islands. It takes a journey through more than fifty works. It moves from mobile to spiral islands, through forking jetties, meanders, concrete seas, and rising volcanoes, and includes a program of films. These moving image works feature in our current Friday Film Program
Alongside a video walk through of the London exhibition, the Online Viewing Room presents highlights from Primordial Beginnings, scheduled to launch at Galerie Marian Goodman, Paris in December. The Paris exhibition investigates Smithson's exploration of, to use his own words, "origins and primordial beginnings, […] the archetypal nature of things."
Both exhibitions feature rarely seen works from the artist Nancy Holt's personal collection. Holt married Smithson in 1963 and managed his Estate between 1973 and 2014.
Please visit the website of Marian Goodman Gallery for details of visiting the exhibitions.