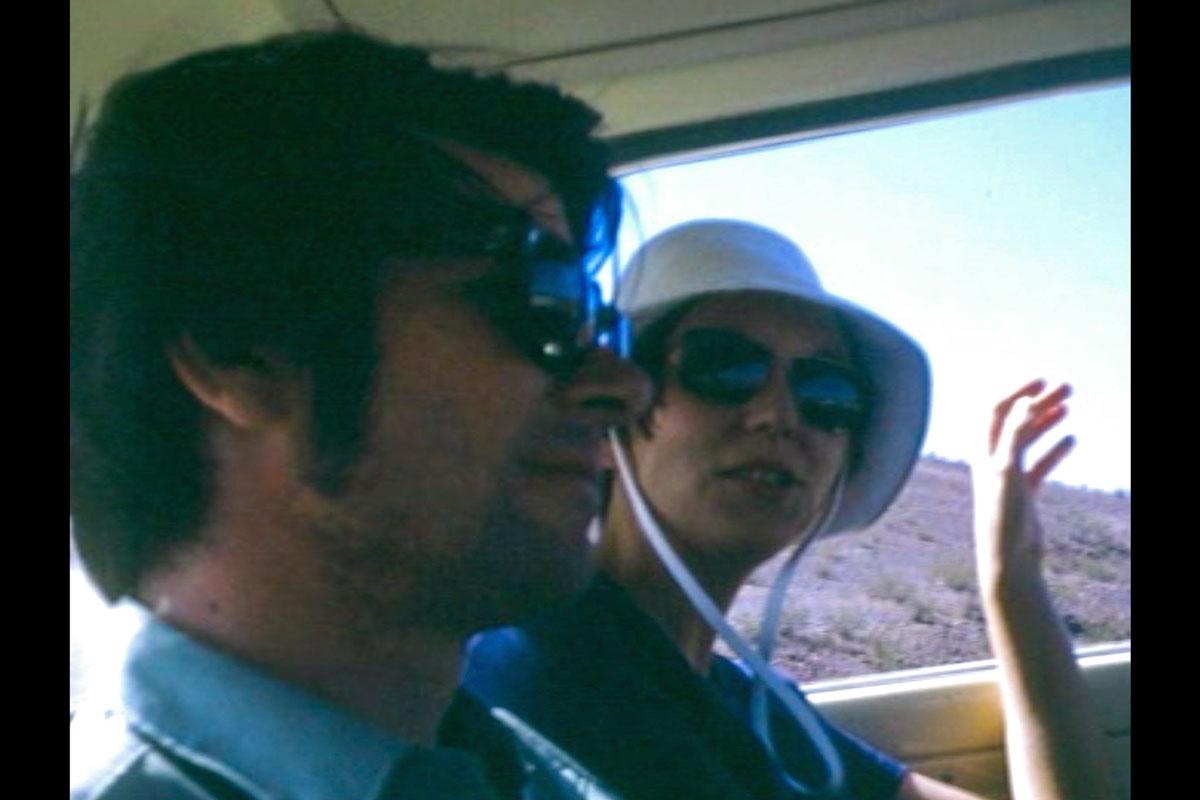 Holt/Smithson Foundation Friday Films—"Mono Lake" on May 29, 2020
Through April and May 2020 Holt/Smithson Foundation invites you to join us for our Friday Film Program.
Every Friday until the end of May we present a selected moving image work by Nancy Holt and/or Robert Smithson on Vimeo and IGTV for twenty-four hours. The program starts at 12 noon Friday on Mountain Time (the time zone of our home base in New Mexico), and runs to 12 noon on Saturday.
Our ninth, and final, Friday screening heads to the edge of the arid Great Basin and the snowy Sierra Nevada mountains in California with Nancy Holt and Robert Smithson's Mono Lake (1968/2004).
Click here to access the film on Vimeo between 12 noon Friday May 29 and 12 noon Saturday May 30 MDT.
On the morning of the screening artist Katrina Palmer introduces the work on our Instagram feed.
Mono Lake uses a combination of 8mm film and Instamatic slides to document Smithson, Holt, and fellow artist Michael Heizer as they explore one of the oldest lakes in North America. Mono Lake is an ancient saline lake, covering over seventy square miles, supporting a unique and productive ecosystem, surrounded by volcanos, and, of particular interest to Smithson, a location where the traces of glacial movement can be seen.
The film is an exposition of the lake's striking singularity and the uncanny beauty of the its environment, as well as a nostalgic home video of a road trip taken on July 28, 1968. The film shows the three artists on the road, rustling maps, consulting a rock hounding guide, and searching for radio stations.
Heizer and Smithson read facts about the site's geology, indigenous history, and unique ecosystem over a musical score. Smithson selected the readings and the music by Michel Legrand for the early, unedited soundtrack, which was recorded close to the time of the filming. The two country and western songs were sung by Waylon Jennings at a performance in Las Vegas, Nevada attended by Heizer, Holt and Smithson in the week before the trip to Mono Lake.
The original plan was Holt and Smithson would edit Mono Lake together. It was, however, was put aside until 2004, when it was edited by Holt on the occasion of the Robert Smithson retrospective at Museum of Contemporary Art, Los Angeles, Dallas Museum of Art, and the Whitney Museum of American Art.
Still from Nancy Holt and Robert Smithson, Mono Lake (1968/2004)
8 mm film and Instamatic slides
Color, sound
Duration: 19 minutes, 54 seconds
© Holt/Smithson Foundation, Licensed by VAGA at ARS, New York
Distributed by Electronic Arts Intermix