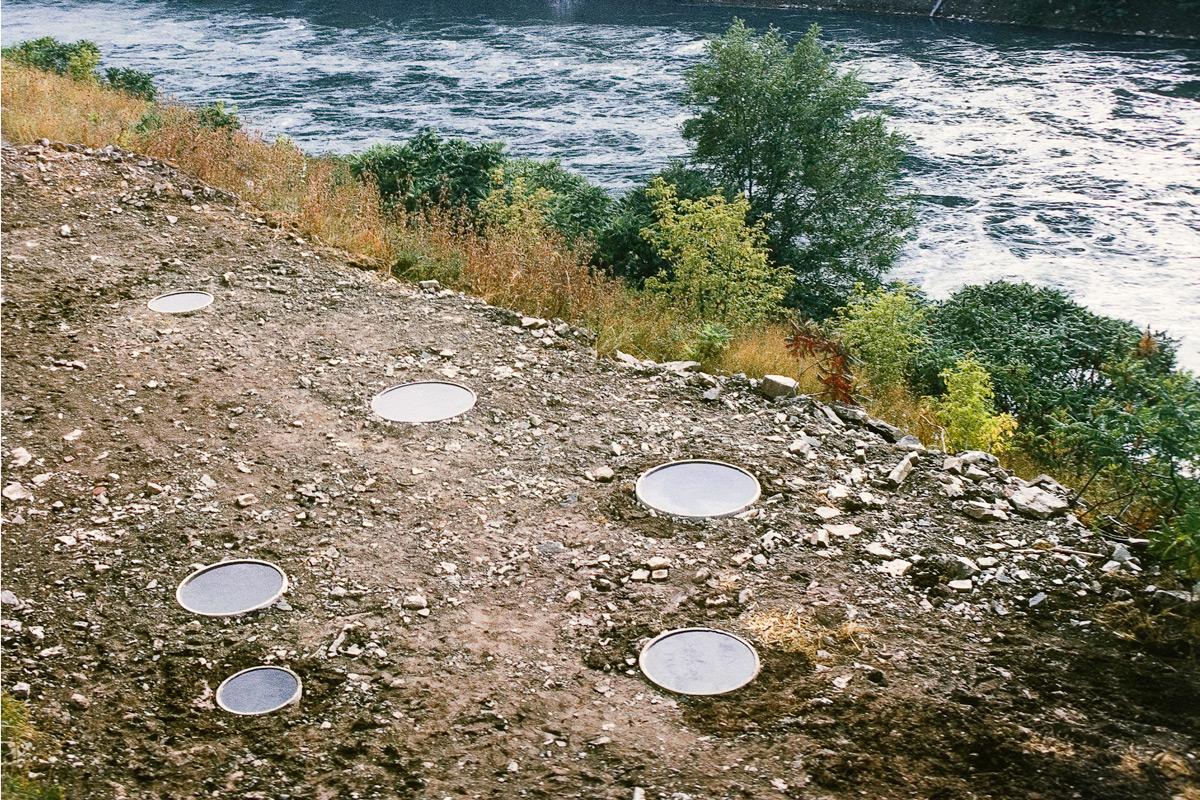 2021 Research Fellow: Scout Hutchinson
We are pleased to announce our next 2021 Holt/Smithson Foundation Research Fellowship awardee: Scout Hutchinson.
Scout Hutchinson is a recent graduate of the Institute of Fine Arts at NYU, where she earned an MA in Art History. She has provided curatorial support to art institutions including deCordova Sculpture Park and Museum in Massachusetts; the Mead Art Museum at Amherst College; the Jewish Museum in New York; and the Fred Jones Jr. Museum at the University of Oklahoma, where she is currently a Mellon Curatorial Intern.
Scout's Fellowship will expand on her Master's thesis "Occupying Space: Land Art and the Red Power Movement, c. 1965–78," focusing on Nancy Holt's 1974 work Hydra's Head.
Our Research Fellowships aim to encourage new research on the work, ideas, and creative legacies of Nancy Holt and Robert Smithson. We look forward to thinking with Scout to expand and develop critical research on Nancy Holt.
Nancy Holt, Hydra's Head (1974)
Along the Niagara River, Artpark, Lewiston, New York, USA
Concrete, earth, water
Overall dimensions: 28 x 62 ft. (8.5 x 18.9 m)
Pool Diameters: two 4 ft. (1.2 m), three 3 ft. (.9 m) , one 2 ft. (.6 m)
Pool Depth: 3 ft. (.9 m)
©Holt/Smithson Foundation, Licensed by VAGA at ARS, New York