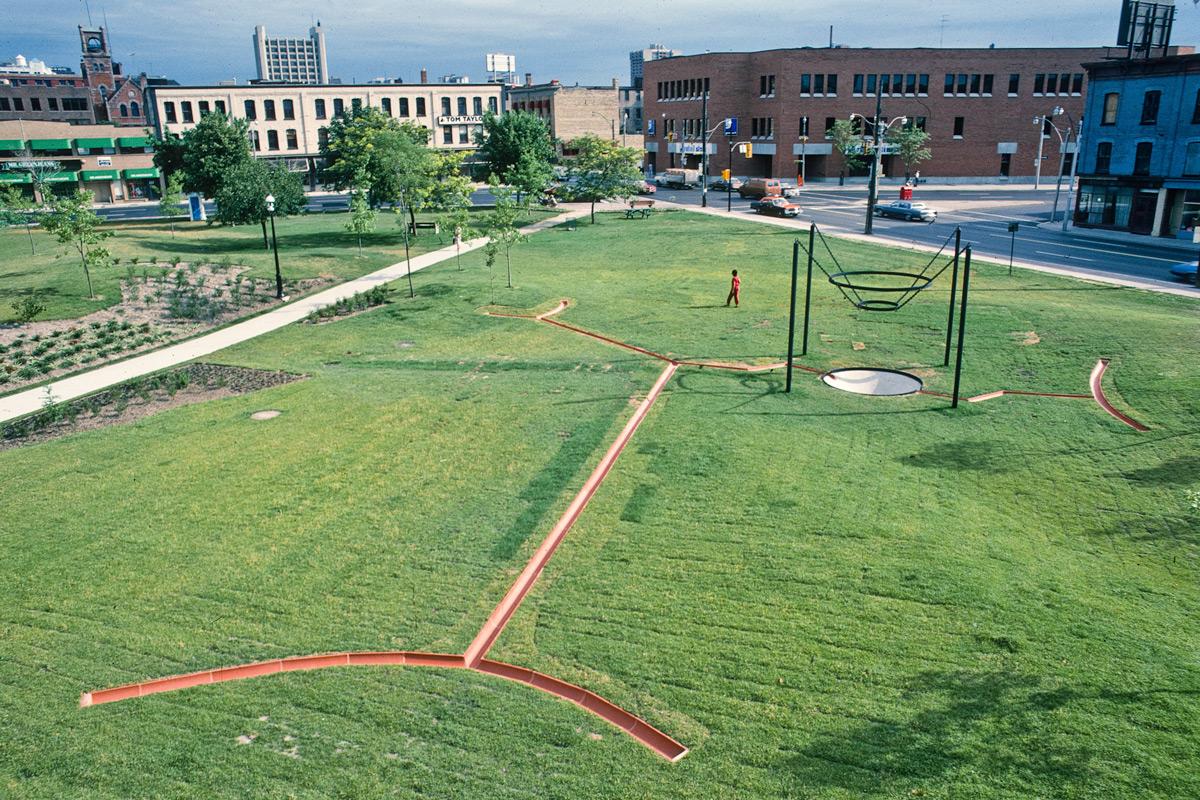 2021 Research Fellow: Paige Hirschey
We are pleased to announce our next 2021 Holt/Smithson Foundation Research Fellowship awardee: Paige Hirschey.
Paige Hirschey will focus on Nancy Holt's 1982 work Catch Basin and related System Works. Paige is a Ph.D. candidate at the University of Toronto specializing in artists' engagements with science and technology from the Cold War to the present. She received her B.A. from the University of Colorado in 2014 and her M.Sc. in Art History, Curating and Criticism from the University of Edinburgh in 2015. She is currently at work on her doctoral dissertation, which offers a reexamination of the aesthetic theories of György Kepes and the enduring legacy of his Center for Advanced Visual Studies at MIT.
Our Research Fellowships aim to encourage new research on the work, ideas, and creative legacies of Nancy Holt and Robert Smithson. We look forward to thinking with Paige to expand and develop critical research on Nancy Holt.
Nancy Holt, Catch Basin (1982)
St. James Park, Toronto, Ontario
W: 80 ft. (24.4 m), L: 90 ft. (27.4), H: 15 ft. (4.6 m)
Collects rain water off the park slopes, channeling the water into the central basin: diameter 10 ft (3m)
©Holt/Smithson Foundation, Licensed by VAGA at ARS, New York