Wednesday Writings: Chapter Two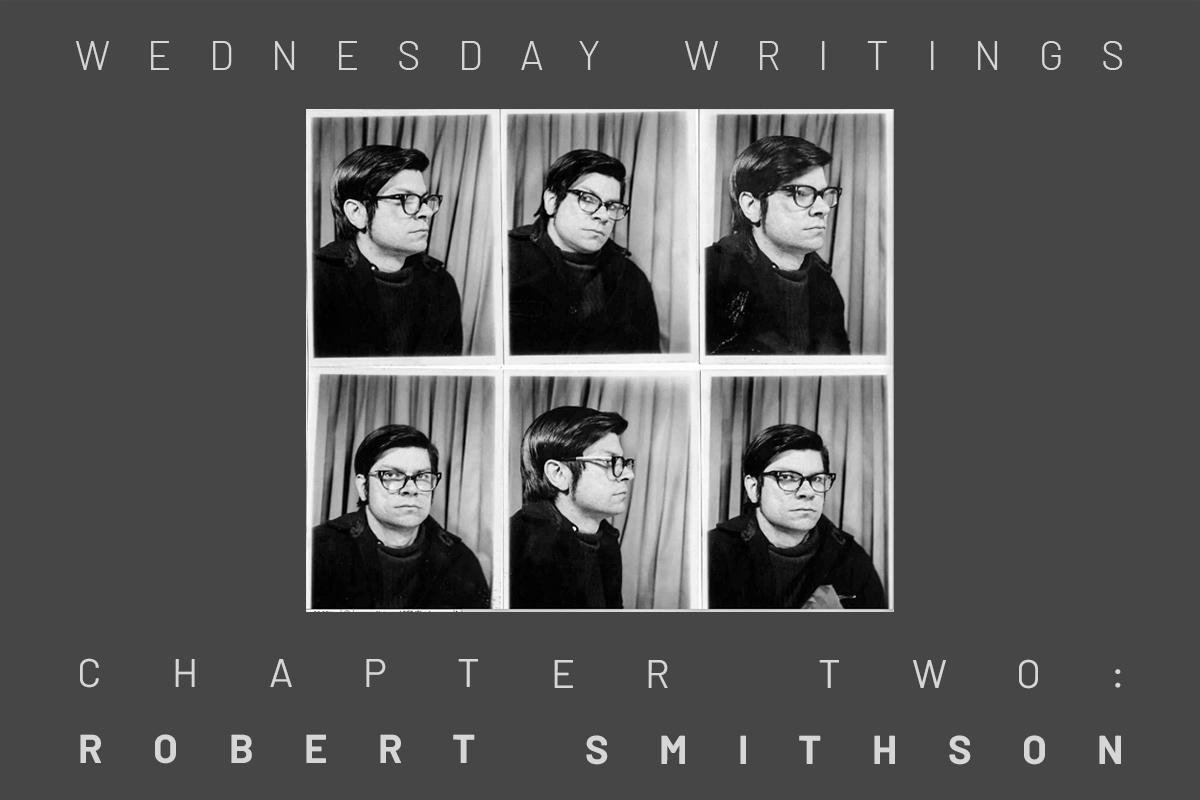 This June we are delighted to share Chapter Two of Wednesday Writings. During Chapter Two we will focus on writings by Robert Smithson. Every Wednesday in June we will be publishing a text by Smithson to his collection of writings on our website.
Smithson's writings provide an unparalleled vantage into the concepts, influences, and ways of thinking that guided his work. Smithson wrote extensively and published his writings in exhibition catalogs and publications such as Artforum, Harper's Bazaar, Studio International, Arts Magazine, and Avalanche.
⁠Wednesday Writings Chapter Two
Robert Smithson, A Tour of the Monuments of Passaic, New Jersey (1967)
Robert Smithson, A Provisional Theory of Nonsites (1968)
Robert Smithson, Interpolation of the Enantiomorphic Chambers (1966)
Robert Smithson, The Spiral Jetty  (1972)