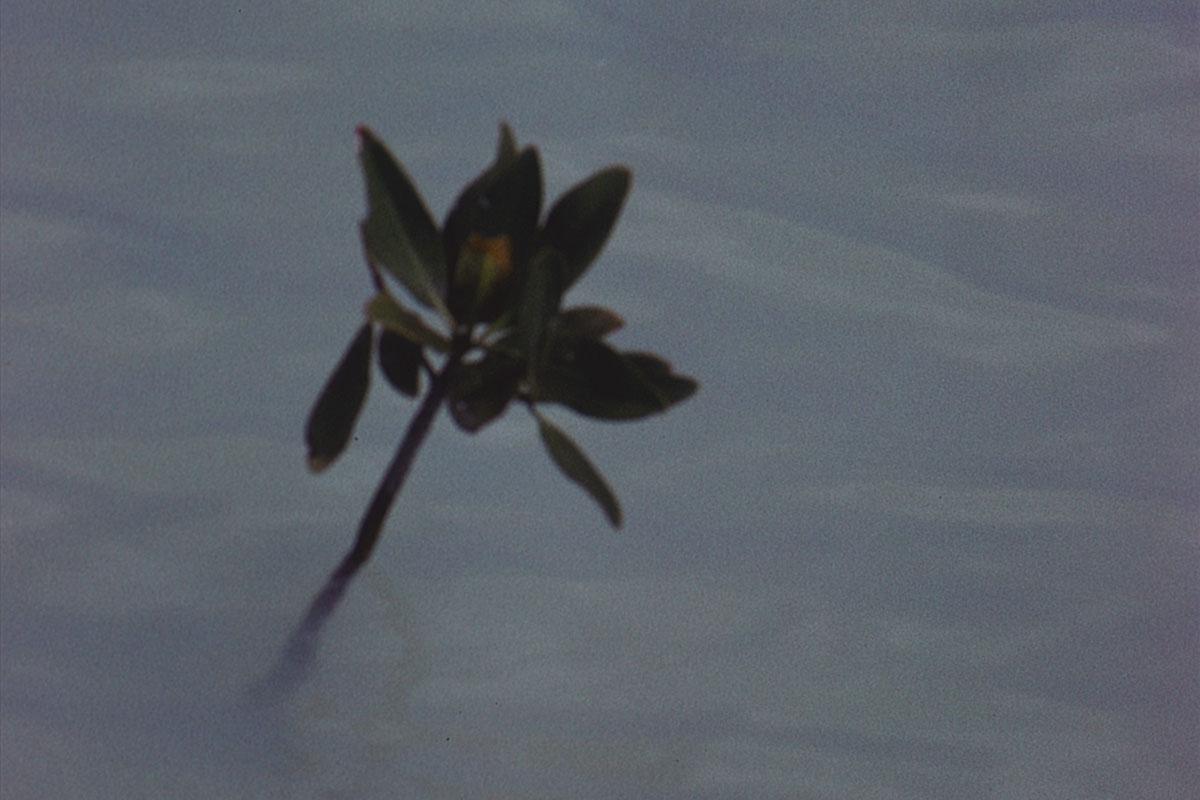 Weekend Screening: Nancy Holt's "Mangrove Ring"
This weekend we continue with the second screening in our second season of Friday Films: Nancy Holt's Mangrove Ring (1971).
Mangrove Ring features a sculpture Smithson created in the ocean using mangrove seedlings while traveling in Florida. Off the coast of Summerland Key Smithson planted a ring of mangroves with the intent to grow an island over a three-year period. To learn more about Mangrove Ring and Smithson's interest in islands, watch the introduction to the film by our Executive Director Lisa Le Feuvre and visit the Robert Smithson Online Viewing Room on the Marian Goodman Gallery website.
Mangrove Ring will be available on Vimeo and InstagramTV from 12 p.m. Mountain Time on Friday, November 20 through to 12 p.m. Mountain Time on Monday, November 23.
Mangrove Ring is one of the five films included in the solo exhibition Hypothetical Islands at Marian Goodman Gallery London, which is the first solo exhibition of Smithson's work in the UK. While in person-viewing of this exhibition is currently suspended in compliance with the national mandate in the UK, we will be screening one of the five films on view in the exhibition online every weekend throughout the end of the year. ⁠View the full schedule here.
We will be taking a break from the Friday Film Program for the Thanksgiving holiday next week. We hope you join us the following week to watch The Making of Amarillo Ramp (1973/2013), a film made by Nancy Holt that documents the completion of Smithson's final earthwork.  
Still from Nancy Holt, "Mangrove Ring" (1971)
Digitized 16 mm film
Color, sound
Duration: 2 minutes 57 seconds
© Holt/Smithson Foundation, Licensed by VAGA at ARS, New York. Distributed by Electronic Arts Intermix, New York