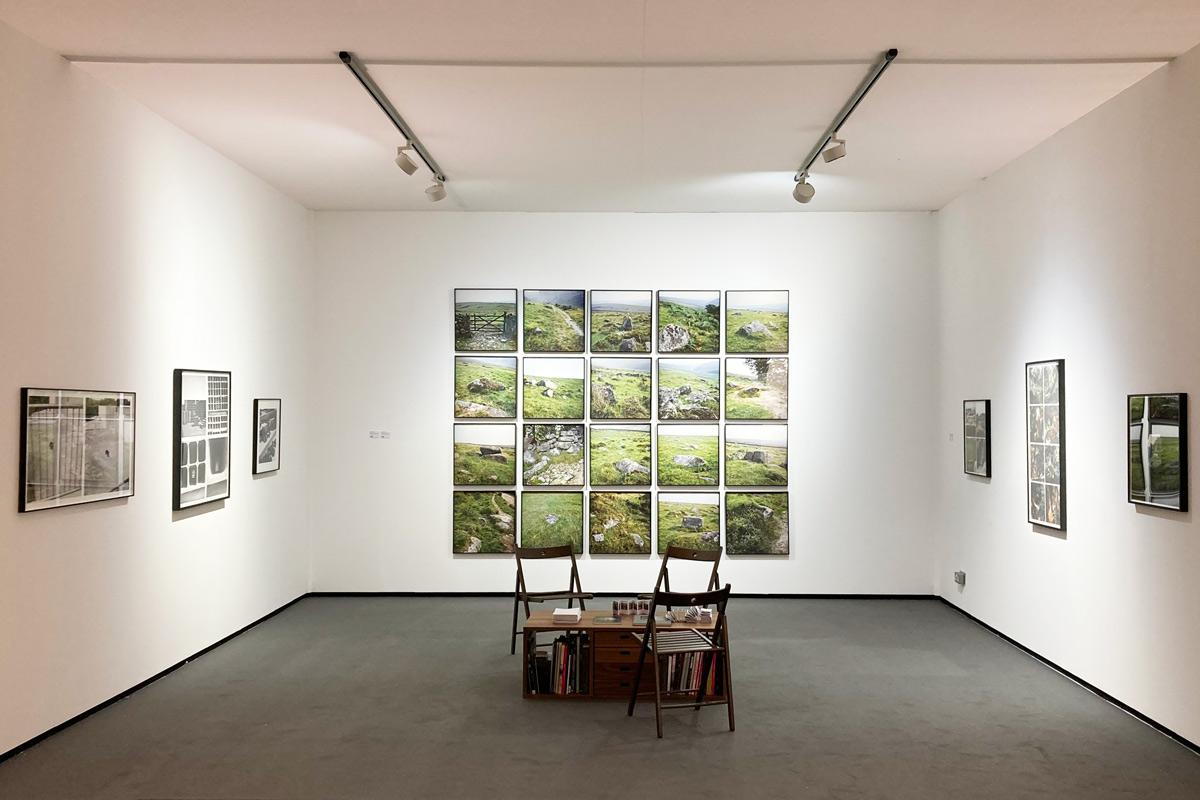 "Nancy Holt: Trail Markers" at Frieze Masters with Parafin
Early photographic works from the late 1960s by Nancy Holt are currently on view at Frieze Masters in a presentation by Parafin, London. These works will be on view at The Regent's Park, London from 13 – 17 October, 2021.
From Parafin:
Parafin is delighted to return to the Spotlight section (Stand H12) at Frieze Masters with a presentation exploring Nancy Holt's use of photography in the late 1960s. The presentation focusses in particular on works made during a trip to England and Wales with Robert Smithson in 1969, and includes the major 20-part work Trail Markers (1969). During this journey Holt and Smithson visited fellow artists (Richard Long and Keith Arnatt, for example) and sites resonating with their practices, ranging from ancient ruins and landscaped gardens, to wild natural places. Both artists made important works, rare examples of major American Land artists working in the UK.
Nancy Holt (1938–2014) was a key member of the Earth, Land, and Conceptual art movements and a pioneer of public art, site-specific installation and moving image work. Within Holt's practice photography was central. Her overriding theme was vision; the phenomena of sight, how we look and how we become conscious of our looking. For Holt the camera was a tool that allowed her to record objects, people and places, and—in a conceptual leap—to record the act of seeing and recording.
Holt's beginnings as an artist coincided with radical cultural shifts that initiated new ways of making art and, alongside explorations of text and film, she embraced the possibilities that photography offered. For Holt, the camera enabled extended meditations on the changing conditions of place, a passage through space and an extended investigation of site.
The presentation includes important works such as Concrete Visions (1967) and Ruin View (1969) – which use framing devices anticipating Holt's later 'Locators' series and the iconic Sun Tunnels (1973-76). It also explores her use of serial imagery in 'composite' works such as Wistman's Wood (1969) and the rarely seen Bar None (1967), as well as multi-part serial works such as Trail Markers (1969). Trail Markers records a walk Holt and Smithson made to Wistman's Wood on Dartmoor. At Wistman's Wood Holt made the first of her 'Buried Poems' (1969-71), which she dedicated to Smithson, and recorded the location. Old Sarum Ruins (1969) combines four views of an ancient earthwork on Salisbury Plain, anticipating both Holt and Smithson's later landscape projects.
'Nancy Holt: Trail Markers' at Frieze Masters is presented in association with the Holt/Smithson Foundation.
Further information available on the Parafin website.