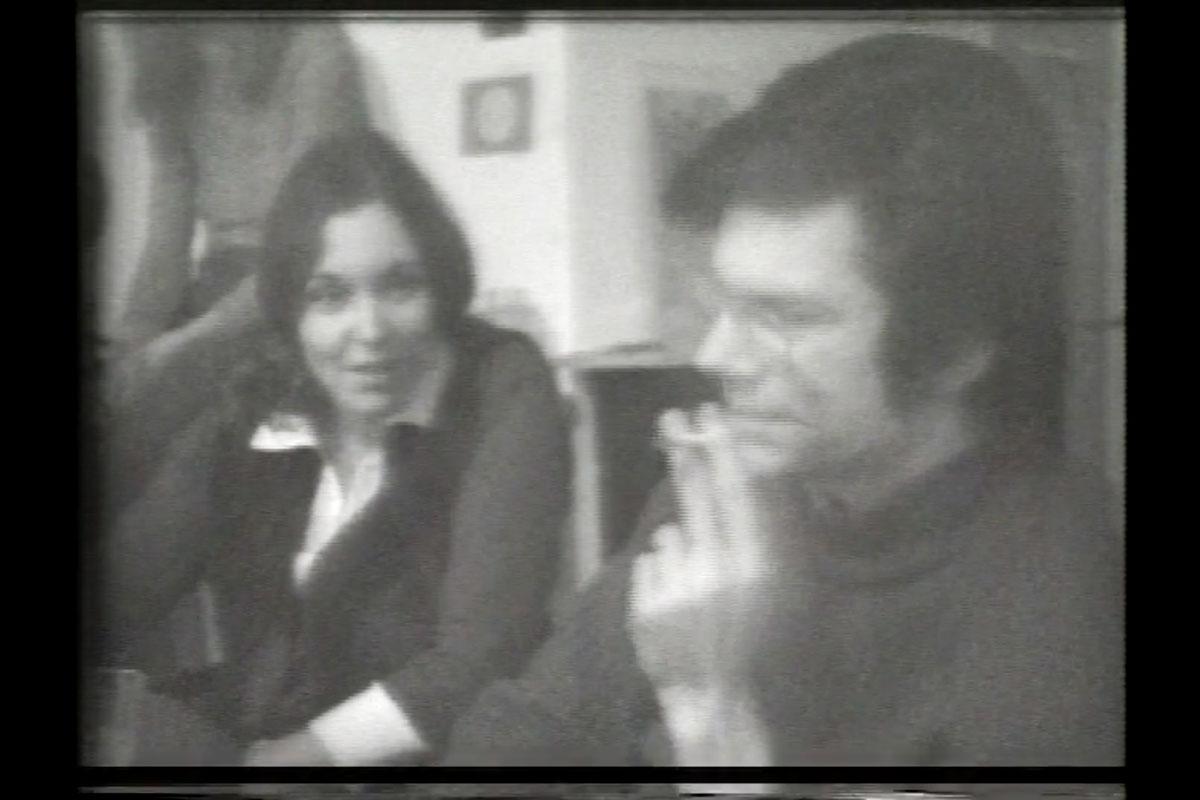 Holt/Smithson Foundation Friday Films — "East Coast/West Coast" on May 15, 2020
Through April and May 2020 Holt/Smithson Foundation invites you to join us for our Friday Film Program.
Every Friday until the end of May we present a selected moving image work by Nancy Holt and/or Robert Smithson on Vimeo and IGTV for twenty-four hours. The program starts at 12 noon Friday on Mountain Time (the time zone of our home base in New Mexico), and runs to 12 noon on Saturday.
Our seventh Friday screening presents Nancy Holt and Robert Smithson's first collaborative work, the video East Coast/West Coast (1969).
The film will be available to screen between 12 noon Friday May 15 and 12 noon Saturday May 16 MDT.
East Coast/West Coast was recorded in corner of the SoHo studio of artist Joan Jonas, a close friend of both artists. It was filmed by artist Peter Campus using a video camera, equipment that at the time was prohibitively expensive. Having gained access to the camera and playback equipment, Jonas and Campus invited Holt and Smithson to experiment. The result is a conversation recalling television talk shows and improvisational theatre.
The video starts with some frowning about how to work the camera and, as the recording begins, Jonas reassures Holt that if it does not work they can do it again. As the dialogue begins Jonas watches the dialogue sitting on the studio kitchen counter. What follows is created spontaneously, using the comedy, wit, and collaboration of 'improv.' Holt and Smithson perform stereotypical positions of East Coast and West Coast artists of the late 1960s. Holt assumes the role of an intellectual conceptual artist from New York, while Smithson plays a laid-back Californian driven by feelings and instinct.
While Holt stresses analytic systematic thinking, Smithson represents the polar opposite, privileging visceral experience and instinct. He declares: "I never read books; I just go out and look at the clouds," and later "Why don't you stop thinking and start feeling?" In the companion catalogue to Smithson's 2014 retrospective, Cornelia Butler describes: "All hedonism and flake, Smithson plays the liberated half of Holt's character, the uptight theory bound market savvy conceptualist who tries to convince the artist that wallowing around the desert frontier can only be an economically ignorant waste of time" [p229].
The improvised exchange was first screened for artist-friends Michael Heizer, Richard Serra, Keith Sonnier, and Jackie Winsor the evening after it was made.
Still from Nancy Holt and Robert Smithson, East Coast /West Coast (1969)
Video
Black and white, sound
Duration: 23 minutes, 17 seconds
© Holt/Smithson Foundation, licensed by VAGA at ARS, New York
Distributed by Electronic Arts Intermix and Video Data Bank