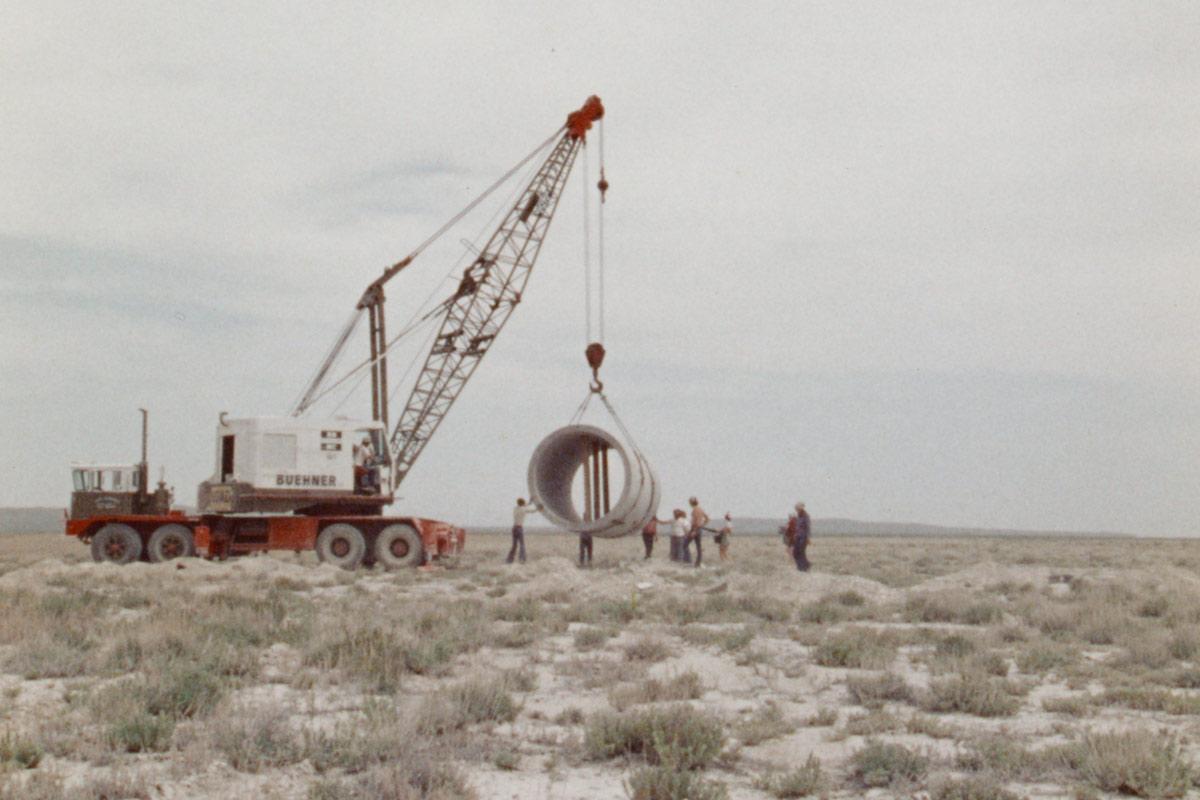 Films by Holt and Smithson Screening at Mori Art Museum, Tokyo
Three films by Nancy Holt and Robert Smithson are currently on view at the Mori Art Museum in Tokyo, Japan.
The screening program MAM Screen 017 features three early moving image works from the 1970s by Holt and Smithson, including their collaborative film Swamp (1971)—an experimental work in which Holt attempts to navigate a New Jersey swamp using only the viewfinder of her 16mm Bolex camera and Smithson's voice as her guides. The other two works on view are Smithson's landmark film Spiral Jetty (1970), made in conjunction with the earthwork of the same name, and Holt's 1978 film Sun Tunnels illustrating the process of creating her large scale earthwork in the Great Basin Desert of Utah.
Webinar on Thursday December 1, 2022 at 19:00 JST
Holt/Smithson Foundation Executive Director Lisa Le Feuvre will be giving a talk on Nancy Holt's moving-image works in conjunction with the screening at the Mori Art Museum titled "Learning with Nancy Holt for the Present." Le Feuvre will be joined by Martin Germann, Adjunct Curator at the Mori Art Museum and curator of the Holt and Smithson screening program. Click here to register for the livestreamed webinar. 
The Holt and Smithson screening program will be on view at the Mori Art Museum through March 26, 2023.
Nancy Holt, Sun Tunnels [still] (1978)
16mm film
Color, sound
Duration: 26 minutes, 31 seconds
© Holt/Smithson Foundation / Licensed by Artists Rights Society, New York
Distributed by Electronic Arts Intermix, New York