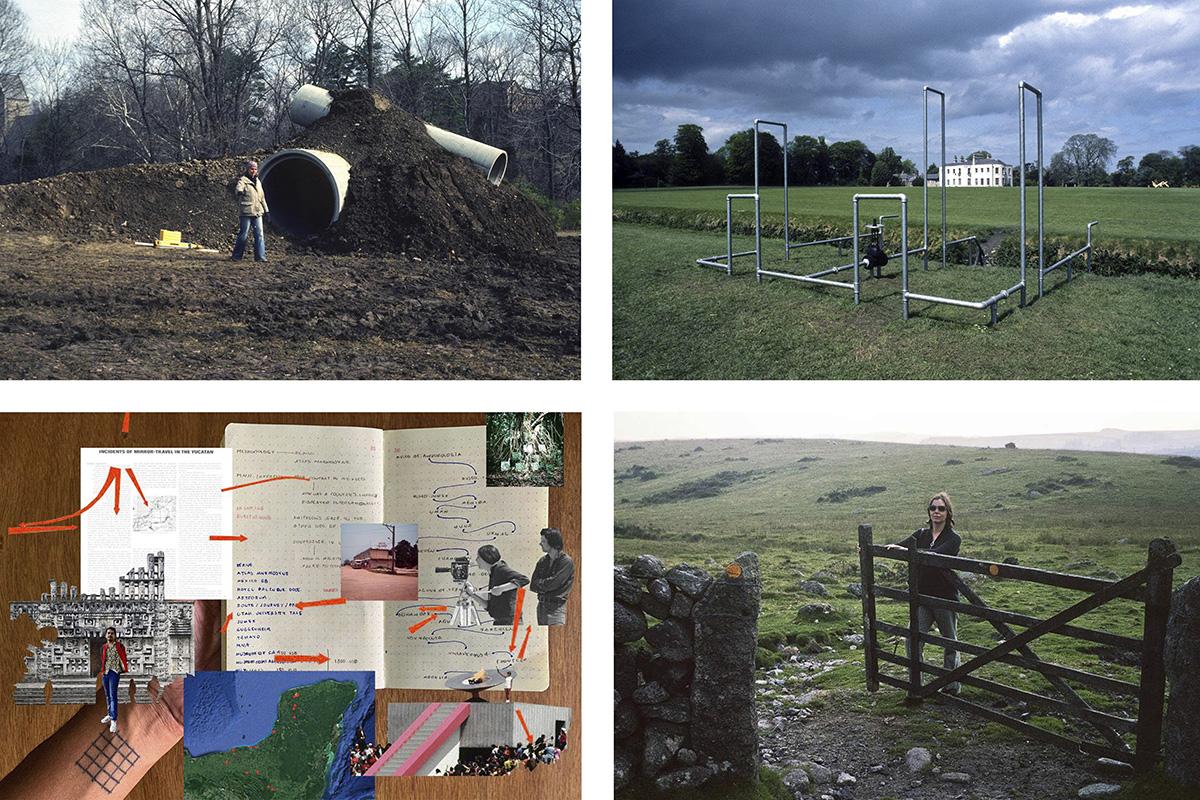 Announcing the 2023 Research Fellows
We are delighted to announce our 2023 Holt/Smithson Foundation Research Fellows!
Our Research Fellowships aim to encourage new research on the work, ideas, and creative legacies of Nancy Holt and Robert Smithson. We look forward to thinking with these four Research Fellows to expand and develop critical research on Holt and Smithson.
2023 Holt/Smithson Foundation Fellows:
Annie Dell'Aria's project constructs a full narrative of Nancy Holt's Star-Crossed (1979-80), intersecting with the bureaucratic hurdles and institutional aspirations of a new museum commissioning work on a public university campus, inspiration from Indigenous earthworks of the Miami people, and practical and material challenges to realization and preservation.
Grace Storey will compile a comprehensive exhibition history for Nancy Holt, from 1969–present. This research project will contribute towards Holt's catalogue raisonné.
José Luis Arroyo-Robles project focuses on drawing the speculative route that Nancy Holt, Robert Smithson, and Virginia Dwan may have followed during their journey in the south of Mexico in 1969.
Joy Sleeman's research revisits Holt's and Smithson's travels in England and Wales between August 20 and September 30, 1969; places where they spent time, took photographs, and made other forms of art.
—
Click on each Research Fellow's name to learn more about their projects and click here to learn more about our Research Fellowship Program.