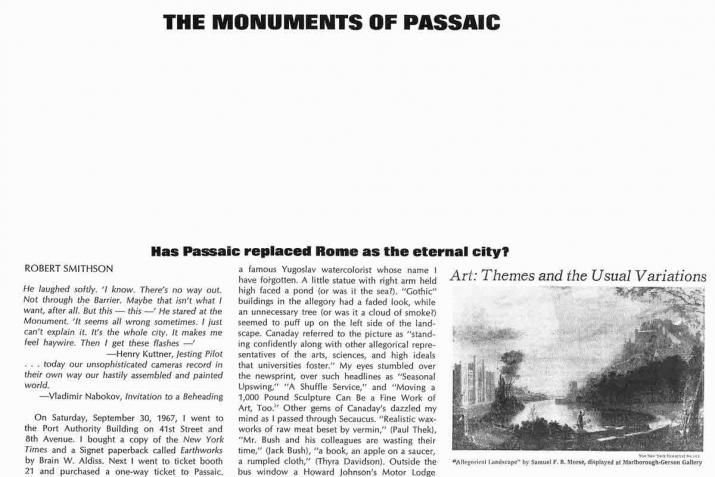 A Tour of the Monuments of Passaic, New Jersey
He laughed softly. I know. There's no way out. Not through the Barrier. Maybe that isn't what I want, after all. But this—this—' He stared at the Monument. 'It seems all wrong sometimes. I just can't explain it. It's the whole city. It makes me feel haywire. Then I get these flashes—'
—Henry Kuttner, Jesting Pilot
. . . today our unsophisticated cameras record in their own way our hastily assembled and painted world.
—Vladimir Nabokov, Invitation to a Beheading
On Saturday, September 30, 1967, I went to the Port Authority Building on 41st Street and 8th Avenue. I bought a copy of the New York Times and a Signet paperback called Earthworks by Brian W. Aldiss. Next I went to ticket booth 21 and purchased a one-way ticket to Passaic. After that I went up to the upper bus level (platform 173) and boarded the number 30 bus of the Inter-City Transportation Co.