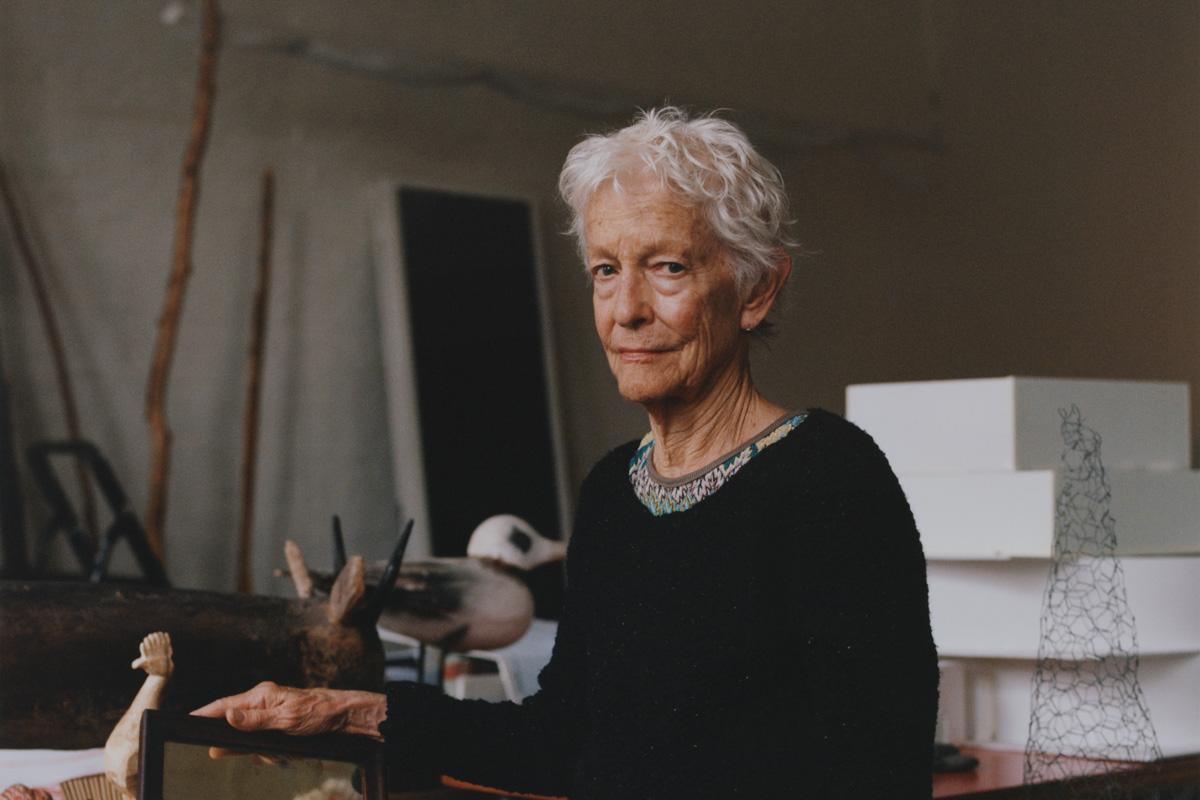 Joan Jonas (b. 1936, New York, NY) works with video, performance, installation, sound, text, and sculpture. A close friend of Nancy Holt and Robert Smithson, she can be seen in the 1969 collaborative video East Coast/West Coast and in Holt's 1968 photographic works Over the Hill and Down Hill.
Jonas' experiments and productions in the late 1960s and early 1970s continue to be crucial to the development of many contemporary art genres, from performance and video to conceptual art and theatre. Since 1968, her practice has explored ways of seeing, the rhythms of rituals, and the authority of objects and gestures.
Jonas has exhibited, screened and performed her work at museums, galleries, and large-scale group exhibitions throughout the world, such as the Taipei Biennal; Documenta 5, 6, 7, 8, 11, and 13; the 2008 Sydney Biennial; the 2008 Yokohama Triennial; and the 28th Sao Paolo Biennial. She has recently presented solo exhibitions at HangarBicocca, Milan; NTU Centre for Contemporary Art, Singapore; the United States Pavilion for the 56th Edition of the Venice Biennial; and the Tate Modern, London. In 2018, she was awarded the prestigious Kyoto Prize, presented to those who have contributed significantly to the scientific, cultural, and spiritual betterment of mankind.
Learn more about Jonas here. Portrait of Joan Jonas by Toby Coulson.