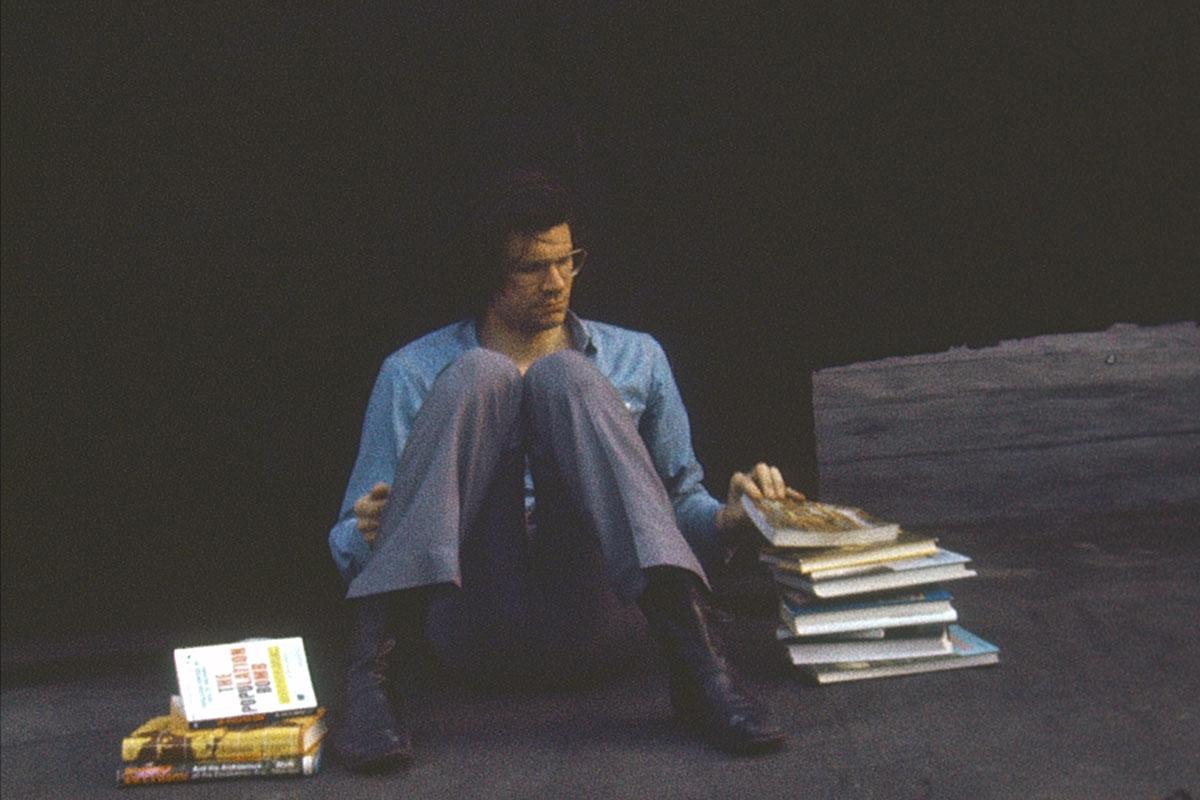 This November Holt/Smithson Foundation invites you to join us for our second season of Friday Films.
This season of Friday Films presents films made by Holt and Smithson that relate to two current solo exhibitions of Robert Smithson's work in Europe: Hypothetical Islands at Marian Goodman Gallery London and Primordial Beginnings at Galerie Marian Goodman Paris. Each weekend during November and early December 2020 we will be sharing on of the five films on view in Hypothetical Islands.
These two exhibitions mark a new partnership between Holt/Smithson Foundation and Marian Goodman Gallery, who exclusively represents Robert Smithson. Hypothetical Islands will pay attention to Smithson's enduring interest in islands. It will present over fifty works spanning 1961 to 1973, many of which will be exhibited for the first time in many decades. In Paris, Primordial Beginnings investigates Smithson's exploration of, to use his own words, "origins and primordial beginnings, […] the archetypal nature of things." Both Hypothetical Islands and Primordial Beginnings show Smithson's prescience and continued importance for our present.
Each film in the program will be made available from 12 p.m. Mountain Time (the time zone of our home base in New Mexico) on Friday through to 12 p.m. Mountain Time on Monday. A video introduction from individual artists and scholars will be shared Thursday before the screening.
The films will be available on Vimeo and on InstagramTV. Please stay tuned to our Holt/Smithson Foundation Instagram and Twitter pages for updates on the Friday Film Program and links to the films.
Friday Film Program Season 2 Schedule:
November 13, 2020:     Robert Smithson, Spiral Jetty (1970)
November 20, 2020:     Nancy Holt, Mangrove Ring (1971)
December 4, 2020:     Nancy Holt, The Making of Amarillo Ramp (1973/2013)
December 11, 2020:     Nancy Holt, Bob with Books (1971)
December 18, 2020:     Nancy Holt and Robert Smithson, Mono Lake (1968/2004)