Poetry Commission with Layli Long Soldier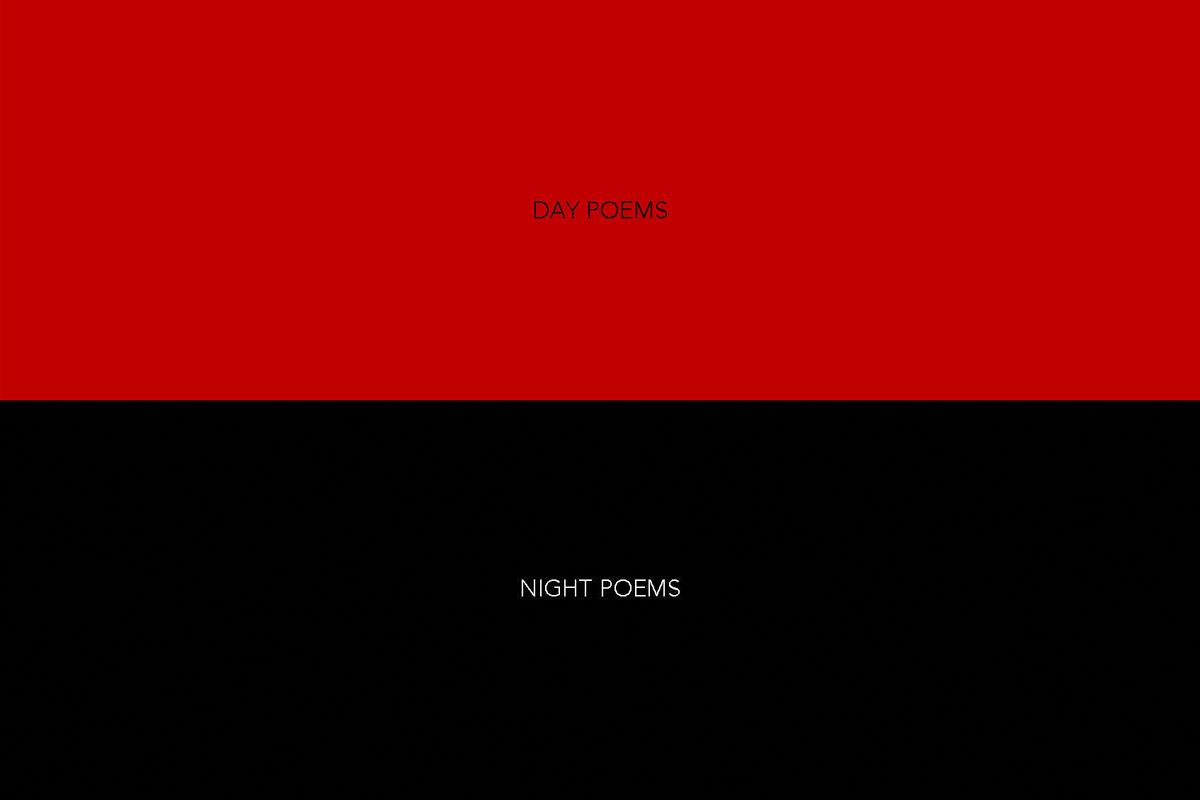 We are very happy to announce our first poetry commission, with Layli Long Soldier (Oglala Lakota Nation). She was invited by Holt/Smithson Foundation to create a poem about the weather, and has written a companion series, Night Poems and Day Poems. The poems reflect on the reciprocal relationship that we humans have with the changing climate around us.
Writing was an important part of both Nancy Holt and Robert Smithson's artistic practices: Holt's first artworks were concrete poems, and Smithson's earliest writings included poetry. Holt/Smithson Foundation develops the creative legacies of Holt and Smithson. Artist's writings are an important part of our programs, as is a commitment to being attentive to the impact of the climate emergency on our environment. In our twenty-year active lifetime (2018-2038) we will will develop a series of artist commissions, and Long Soldier is the first invited poet and her poems will be first published on Holt/Smithson Foundation's website.
Long Soldier, like our Foundation, is based in Santa Fe. She is a poet of the Oglala Lakota Nation, and her published works include the chapbook Chromosomory (Q Ave Press, 2010) and the full-length collection Whereas (Graywolf, 2017)—which won the National Books Critics Circle Award and the PEN/Jean Stein Book Award, and was a finalist for the National Book Award. Long Soldier has been awarded a National Artist Fellowship from the Native Arts and Cultures Foundation, a Lannan Literary Fellowship for Poetry, and a Whiting Writer's Award. Her 2012 participatory installation, Whereas We Respond, was featured on the Pine Ridge Reservation. She has been a contributing editor to Drunken Boat and poetry editor at Kore Press.
This commission is part of the World Weather Network, a constellation of twenty-eight "weather stations" located across the world in oceans, deserts, mountains, farmland, rainforests, observatories, lighthouses, and cities. In this yearlong project artists and writers share "weather reports" in the form of observations, stories, images, and imaginings about their local weather and our shared climate, creating an archipelago of voices and viewpoints. 
About Layli Long Soldier
Layli Long Soldier holds a B.F.A. from the Institute of American Indian Arts and an M.F.A. from Bard College. Her poems have appeared in  POETRY Magazine, The New York Times, The American Poet, The American Reader, The Kenyon Review, BOMB and elsewhere. She is the recipient of an NACF National Artist Fellowship, a Lannan Literary Fellowship, a Whiting Award, and was a finalist for the 2017 National Book Award. She has also received the 2018 PEN/Jean Stein Award, the 2018 National Book Critics Circle Award, a 2021 Academy of Arts and Letters Award for Literature, and the 2021 Michael Murphy Memorial Poetry Prize in the UK. She is the author of Chromosomory (Q Avenue Press, 2010) and WHEREAS (Graywolf Press, 2017). She resides in Santa Fe, New Mexico.