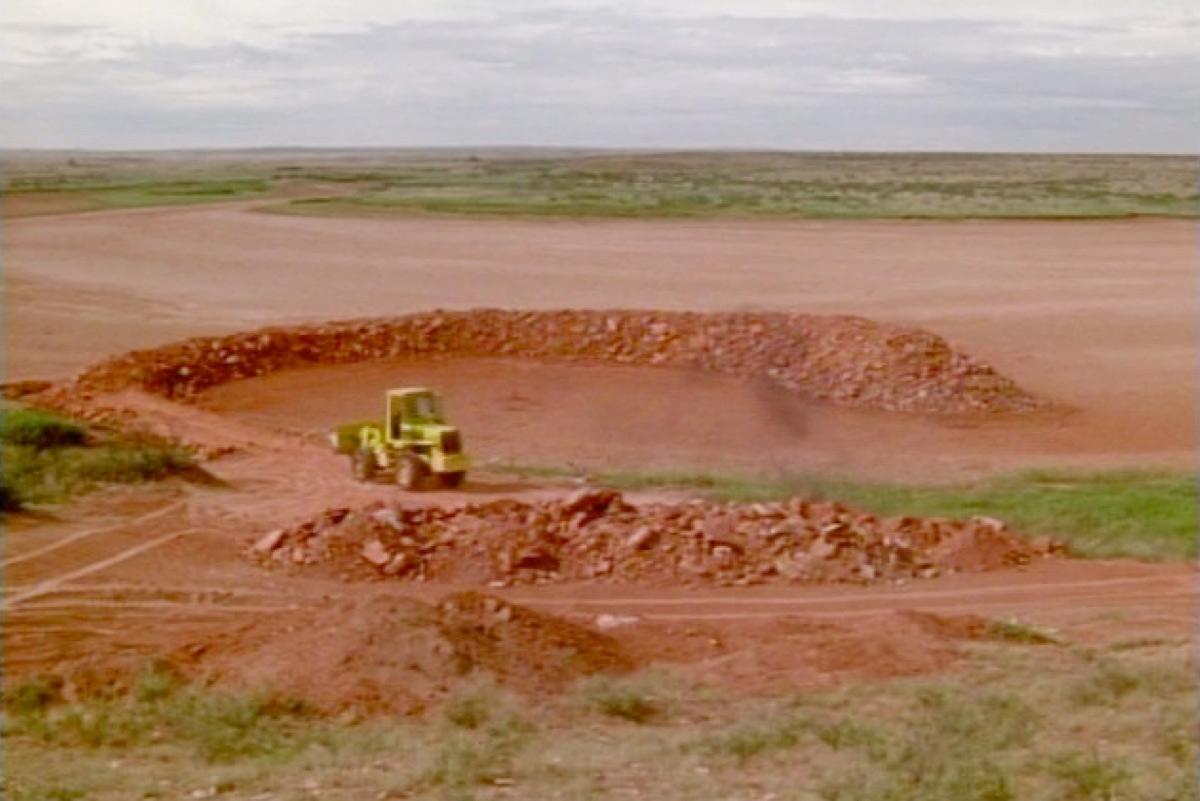 Weekend Screening: Nancy Holt's "The Making of Amarillo Ramp"
This weekend we continue with the third screening in our second season of Friday Films: Nancy Holt's The Making of Amarillo Ramp (1973/2013).
The Making of Amarillo Ramp  documents the construction of Robert Smithson's earthwork Amarillo Ramp.  At age thirty-five, while photographing  the site of the earthwork in progress, Smithson died in a small airplane accident, along with pilot Gale Ray Rogers and photographer Robert E. Curtin. After Smithson's passing, Nancy Holt, Richard Serra, and Tony Shafrazi completed Amarillo Ramp according to Smithson's specifications. This film documents the sounds and actions of the powerful machinery necessary to create an earthwork of this scale, while underscoring the human skill and personal relationships that were integral to the completion of the work.
Nancy Holt shot this film on site in 1973, however the film was not edited until 2013. The Making of Amarillo Ramp premiered at the opening of Robert Smithson in Texas, at the Dallas Museum of Art in November of 2013.
The Making of Amarillo Ramp is one of the five films included in the solo exhibition Hypothetical Islands at Marian Goodman Gallery London, which is the first solo exhibition of Smithson's work in the UK. View the full schedule for Season 2 of Friday Films here.
This film will be available on Vimeo and InstagramTV from 12 p.m. Mountain Time on Friday, December 4 through to 12 p.m. Mountain Time on Monday, December 7. A video introduction to the film by DeeDee Halleck, a media activist and close friend of Nancy Holt, will be shared on Thursday evening before the screening.
We hope you join us next week to watch Bob with Books (1971), a short film made by Nancy Holt that shows Smithson sitting on the roof of their loft in New York City, drinking a beer and reading from a tall stack of books.
Still from Nancy Holt, The Making of Amarillo Ramp (1973/2013)
16 mm film
Color, sound
Duration: 31 minutes, 52 seconds
©Holt/Smithson Foundation, Licensed by VAGA at ARS, New York. Distributed by Electronic Arts Intermix.